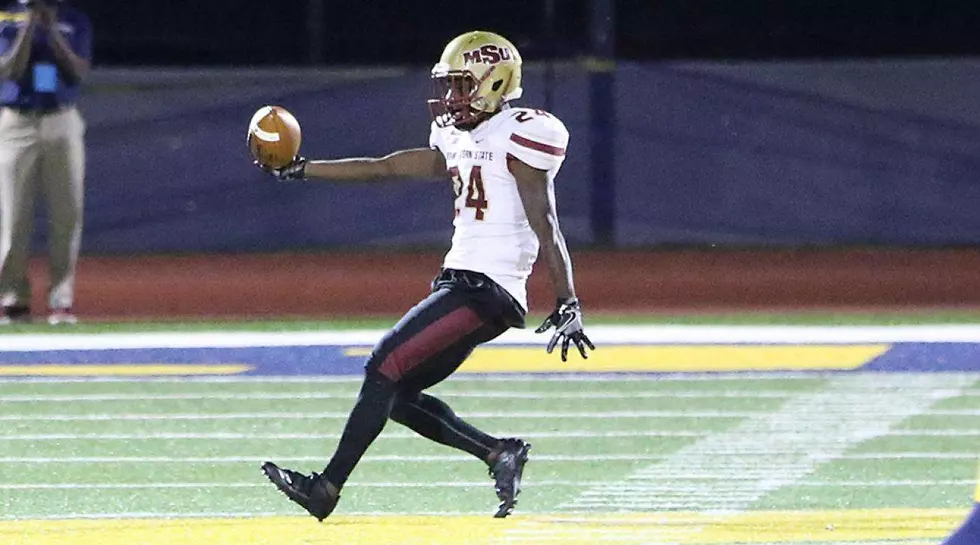 MSU Grid Iron Star Suffers Fatal Injury
photo courtesy of Midwestern State University
Robert Grays, a sophomore cornerback at Division-II Midwestern State University in Wichita Falls, died Tuesday as the result of a neck injury suffered during Saturday's game. He was 19.
Grays was injured late in Saturday's game against Texas A&M-Kingsville. He was taken from the field in an ambulance, and was later transferred from Wichita Falls, where the school is located, to his hometown of Houston, where he passed away Tuesday night.
Grays, who was a business major, wore number 24 for the Mustangs awas injured in the fourth quarter of a 35-13 Mustang win over Kingsville. With just over three minutes left in the game, Grays made what seemed to be a routine tackle, one that the team's Athletic Director Kyle Williams said he's seen Grays make "hundreds of times." But this time was different, and Grays was taken from the field in an ambulance and taken to a local hospital.
He was a two-year starter at cornerback at Hightower High School in suburban Houston, where he also ran track. He appeared in all 11 of MSU's games as a true freshman last season, making 24 tackles and defending two passes. He also appeared on special teams for the Mustangs as a punt and kick-off returner.
story courtesy of SI.com and ESPN.com