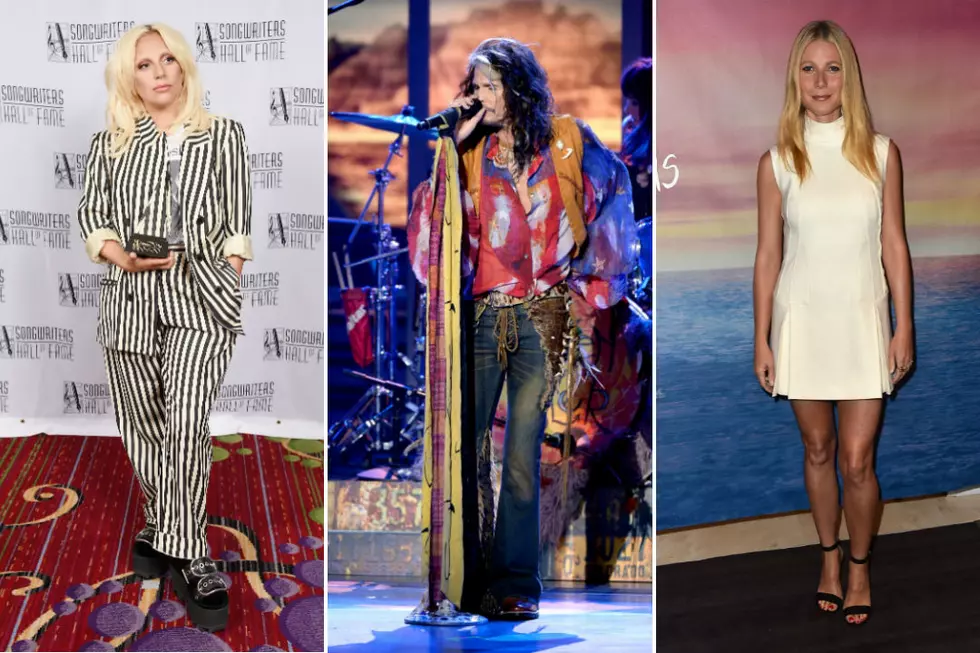 Gone Country: Artists Who Have Unexpectedly Released Country Projects
Gary Gershoff / Kevork Djansezian / Alberto E. Rodriguez, Getty Images
Country music is definitely gaining in popularity -- and there's no better example of that fact than the long list of artists who have crossed genres to release a project for country fans.
Whether it's Lady Gaga's country version of her pop hit "Born This Way" or actress Gwyneth Paltrow's role as a country superstar in the movie Country Strong, we love it when artists channel their inner Nashvillian. For some artists, like Gaga, their foray into the genre doesn't go much further than a single country track, but a few singers have released dedicated country albums or done more crossover work with well-known country acts.
Our list of crossover artists also includes Aerosmith's Steven Tyler, who worked with Jana Kramer before announcing that he had signed with Dot Records and was planning the release of a country album, We're All Somebody From Somewhere.
Check out the photo gallery above to see more artists who have unexpectedly gone country --  including a few that may surprise you!