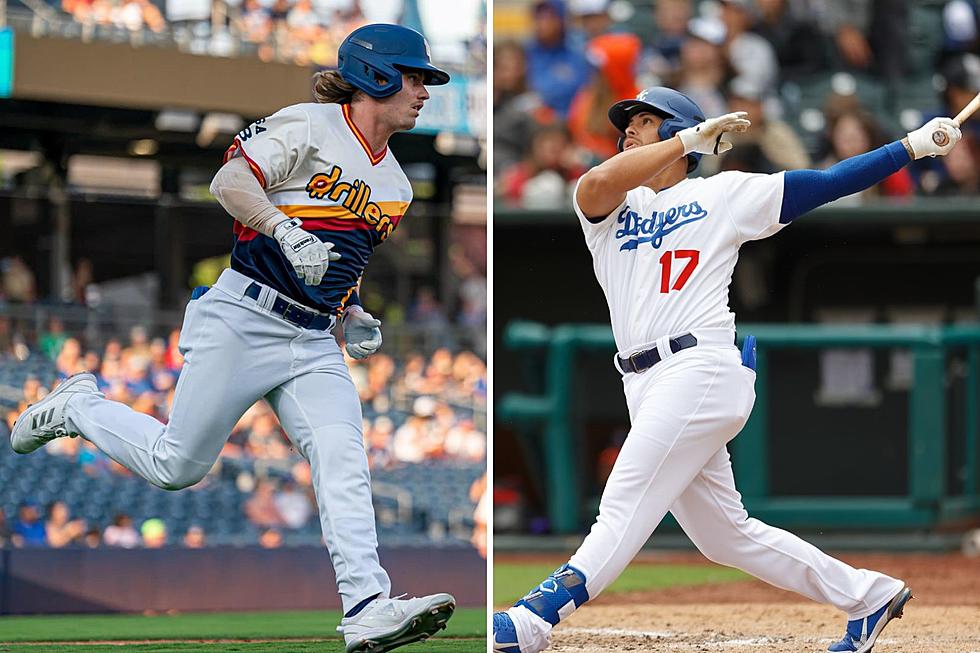 Catch A Game With Oklahoma's Minor League Baseball Teams
Tulsa Drillers Facebook, Oklahoma City Dodgers Facebook, Canva
Spring always has me excited for baseball season, and Oklahomans have some great minor league baseball teams for us to enjoy one of America's greatest pastimes!
Oklahoma City Dodgers
When it comes to minor league baseball in Oklahoma, it doesn't get much better than the Oklahoma City Dodgers. If you've been around Oklahoma long enough, you know they used to be called the Oklahoma City Red Hawks, but they were bought out by the LA Dodgers.
Opening weekend for the Oklahoma City Dodgers starts Friday, March 31!
The Oklahoma City Dodgers are gearing up for their Opening Weekend at the end of the month! They'll kick off Opening Weekend on Friday, March 31 with postgame fireworks. They'll have a game Saturday, April 1, and then during the game on Sunday, April 2, kids will get to run the bases! All weekend the Oklahoma City Dodgers will play the Tacoma Rainers.
Tulsa Drillers
If you're closer to Tulsa, then you can enjoy minor league baseball games with the Tulsa Drillers! The Tulsa Drillers are also owned by the LA Dodgers. Opening Night for the Tulsa Drillers will take place Thursday, April 6, with a special appearance from Dodgers legend Bill Russell and the first 5,000 fans will receive a free rally towel!
Opening Night for the Tulsa Drillers is April 6, with more planned into the weekend!
For Opening Night, the Tulsa Drillers will play the San Antonio Missions. They'll also have two more games against San Antonio throughout the weekend on Friday, April 7 and Saturday, April 8. Friday's game will also feature Friday Night Fireworks!
Unique Things to Do in Oklahoma City
There is no shortage of things to do in OKC. While there are a handful of things everyone knows about--OKC Zoo, Myriad Gardens, Bricktown, etc-- there are even more lesser-known places to experience one-of-a-kind Oklahomaness. Some things cost a little money, others are completely free, but it's all fun for the whole family.
Oklahoma's Best Barbeque Joints, In No Particular Order...
I doubt there's a single topic debated more passionately in Oklahoma than who makes the best BBQ. While they all smoke meat, there are some huge differences in how that process is done. Type of wood, length of cook, foil vs paper wrap, and even the hot topics of seasoning and binders come into play. What you like others may not, and vice versa. Since we can't just pick a top five or ten, here are the Oklahoma barbeque joints that have the biggest fans.