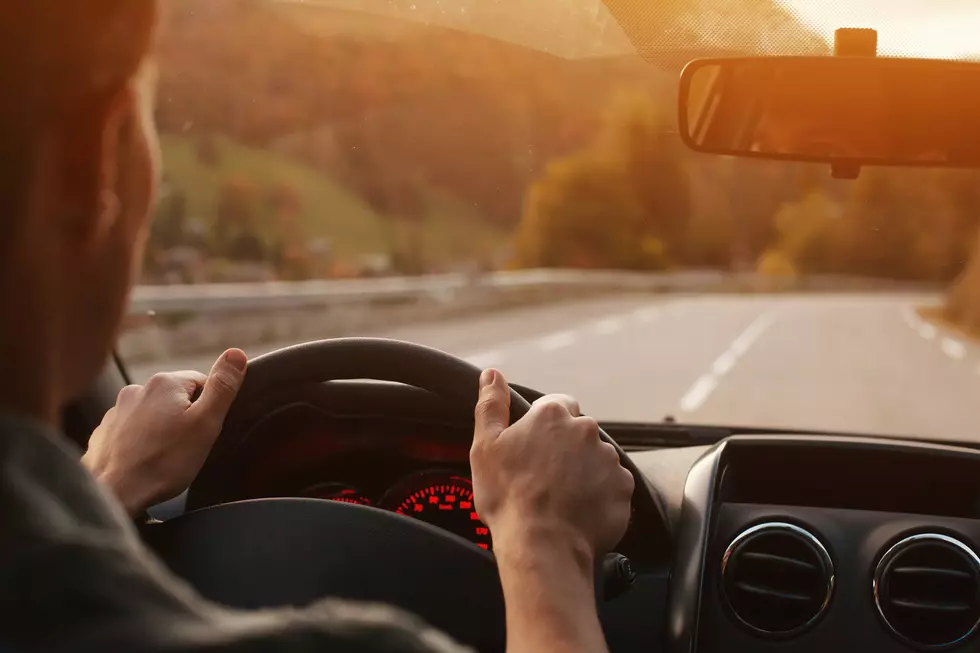 This Haunted Oklahoma Road Trip Will Take You to 10 Terrifying Towns & Creepy Cities
anyaberkut
Take a road trip and do a little fright-seeing this fall by visiting these 10 terrifying towns and creepy cities across the Sooner State. If you're into the paranormal and supernatural you could have a haunted holiday if you think you're brave enough. So if ghost hunting is your thing, hit the road and check these places out!
SCROLL DOWN FOR THE GALLERY OF OKLAHOMA'S MOST HAUNTED TOWNS & CITIES
Oklahoma is well known for its natural beauty, incredible landscapes, breathtaking sunsets, and friendly people. However, there are a few places in the Sooner State you should avoid. As beautiful and friendly as Oklahoma is we also have some terrifying towns and scary cities that you probably don't want to visit, at least all by yourself. If you do decide to venture into these dark places, beware you have been warned!
Now, these towns and cities aren't bad in and of themselves. None of them really stand out as bad places to live or visit. As a matter of fact, most of them are really nice and neighborly. It isn't the crime rates, poor living conditions, or other negative factors that make these places stand out. It's all the ghost stories and terrifying tales! That's right the towns listed below have some of the most active hauntings in the state.
Oklahoma has a long rich history when it comes to the supernatural and paranormal. We have more than our fair share of myths, ghost stories, urban legends, and creepy tales. A lot of our haunted locations are known Nationwide and some of them rank in the "most haunted" category. People travel from all over to come to Oklahoma to ghost hunt and experience these scary places firsthand. There are also people who avoid these places at all costs. Maybe you've even heard about some of these creepy haunted locations yourself.
Top 10 terrifying towns & creepy cities in Oklahoma
While Oklahoma is well known for its beauty and friendly people there are a few places in the Sooner State you'll want to avoid. These are the most terrifying towns and scary cities in the state. It's not that they're bad places, or plagued with crime and other negative factors. The towns and cities below have one single thing in common. They all have active paranormal and supernatural phenomenons. From ghost stories to urban legends and tragic tales. A lot of these places are well known to those who live in Oklahoma and even all over the nation. If you're looking to get scared or do a little ghost hunting you can start with the list below.
Gallery Credit: Don "Critter" Brown
The top 10 Oklahoma scream parks & haunted attractions
From truly terrifying to kid-friendly and everything in between. Oklahoma has some of the biggest, best and scariest haunted attractions and scream parks in the country. If you're looking for some fall family fun check out these amazing attractions for a frighteningly good time! If haunted houses aren't your thing you could always
hit the pumpkin patches & corn mazes by clicking here
.
In alphabetical order here are your top 10 "best" or "scariest" Oklahoma haunted attractions & scream parks to check out this Halloween if you dare:
Gallery Credit: Don "Critter" Brown
The Dreadful Downtown Hauntings of Lawton, OK.
When it comes to ghost tales and hauntings Lawton, Fort Sill has more than a few scary stories to tell. The most active hauntings and paranormal/supernatural occurrences that have been reported seem to be centered around downtown Lawton. If you've lived here a while I'm sure you've heard a few of these terrifying tales yourself. If not check out the photo gallery below of the dreadful downtown hauntings of Lawton, OK.
Gallery Credit: Don "Critter" Brown
The top 10 Oklahoma pumpkin patches & corn mazes
If you're looking for a place to go for a little fall family fun you're in luck! Oklahoma is home to some of the biggest and best pumpkin patches and corn mazes in the U.S. People from all over travel to the Sooner State every fall to visit these incredible farms. Not only do they offer pumpkin patches along with corn and hay mazes, they also have all kinds of other activities like petting zoos, rides, arts & crafts, food, games, haunted attractions, and a whole lot more. So no matter what your idea of fall fun is, you can find it all in one place!
Gallery Credit: Don "Critter" Brown