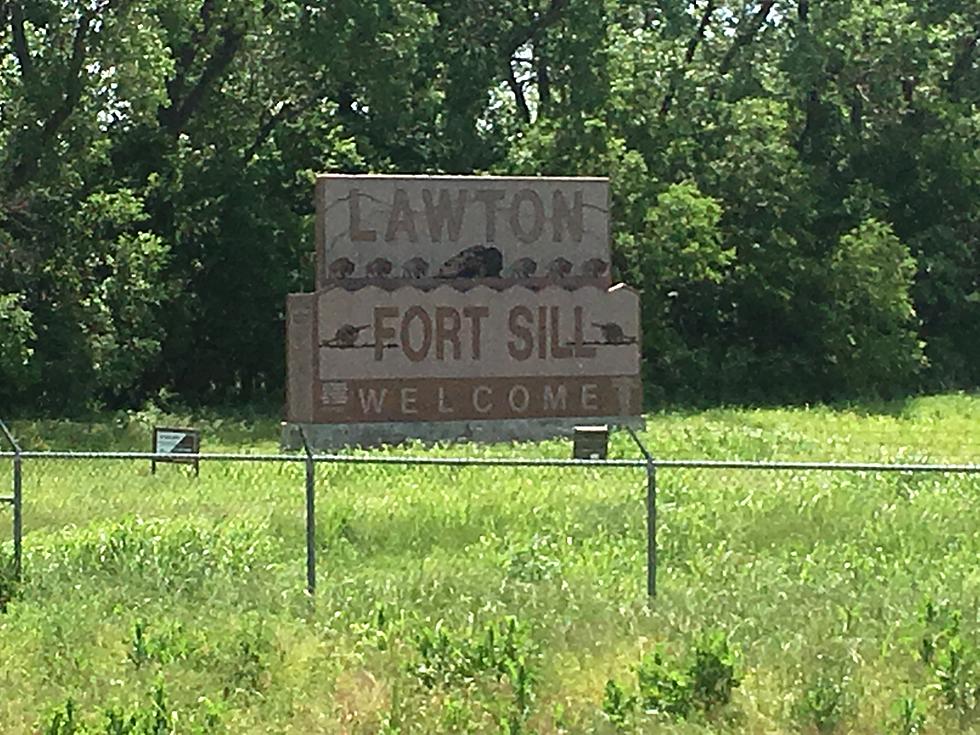 Question: What Areas Should You Avoid in Lawton, Fort Sill & How Bad is the Crime Rate?
TSM Lawton: Critter
Earlier this morning I was browsing the interwebs and checking out Reddit to see what all was going on. While I was looking around and getting caught up I stumbled across a recent post on the Lawton Sub-Reddit page. A person is about to move here and wanted to know what areas they should avoid in Lawton, Fort Sill if they decide to move here. That's a great question and it appears that there are plenty of answers as well.
So what areas of Lawton, Fort Sill should you avoid & what about crime?
_________________________________________________________________________________________________________
Along with wanting to know what places or areas they should try to avoid, they also asked what kind of crime happens in Lawton, Fort Sill. Most people when moving to a new city want to know what neighborhoods are safe and what the crime is like.  Of course, the first response was meth, you gotta love that! Then the comments steered to general warnings and areas in town that have higher crime rates and violence.
How sad is it that meth is the first thing that comes up when talking about Lawton?
_________________________________________________________________________________________________________
Lawton like any other town has places you might want to avoid and areas of town where crime rates are higher. Some neighborhoods are nicer and safer than others for sure, so you'll want to do your research before buying or renting. A lot of the people responding to the post suggested the East or West side of town. You'll hear that a lot, not that central Lawton is bad, it's just newer and most would say quieter elsewhere.
Avoid central or middle Lawton, head East or West. Better yet right outside of town!
_________________________________________________________________________________________________________
Lawton, Fort Sill continues to struggle with its reputation. While it certainly has improved some over the past several years, a lot of people still think it's an incredibly dangerous place. It can be depending on what you're doing and where you're at. But, overall it's not a bad place to live and work. Sure it could be better and we have our fair share of problems including crime, but it could be a lot worse. There are worse places for sure!
Not a bad place to live. But there are loud kids, barking dogs & candy thieves!
_________________________________________________________________________________________________________
We've made serious progress over the past couple of years improving Lawton, Fort Sill, and making it a better place all around. From beautification projects, infrastructure, employment opportunities, and working to lower crime rates. So what do you think? What places or areas in Lawton, Fort Sill should be avoided? What would you tell this person or anyone else who may be new to town about personal safety and crime?
The Dreadful Downtown Hauntings of Lawton, OK.
When it comes to ghost tales and hauntings Lawton, Fort Sill has more than a few scary stories to tell. The most active hauntings and paranormal/supernatural occurrences that have been reported seem to be centered around downtown Lawton. If you've lived here a while I'm sure you've heard a few of these terrifying tales yourself. If not check out the photo gallery below of the dreadful downtown hauntings of Lawton, OK.
Lawton Properties Declared Nuisances By City of Lawton
While you can't always judge a book by its cover, homes and businesses are different. Here are the structures the City of Lawton is forcing owners to update or demolish in the most recent update to the Lawton Dilapidated & Dangerous Properties list. Since taking the photos, some of these structures have had fires, others have unrepaired issues... this is just what they looked like the last time Google came through town.
The best Lawton, Fort Sill Facebook pages & groups to join, follow & be a part of.
If you just moved here, welcome to Lawton, Fort Sill we're glad you're here. It can be difficult moving and starting up in a new place. Trying to make friends, find things to do, get more information about the town itself, and just get acquainted with all the goings-on. We're here to try and help you out with a list of the best Lawton, Fort Sill Facebook pages and groups you should join, follow and be a part of.
Where to Find the many murals by Justin Hackney's Spreading PAINT in Lawton, Fort Sill.
If you've driven around town you've probably seen all the murals we have in Lawton, Fort Sill. If you take the time to look you'll notice that they're everywhere. We're lucky to have so many talented artists that share their work with us regularly by painting murals. One name you've probably heard before is Justin Hackney and
Spreading PAINT
. His work of masterful murals can be found all over town. He's done some of the very best and has painted everything from rock stars to celebrities and everything in between. He has a style all his own and has painted murals in full color, vivid transposed negative style, and in black and white. Be on the lookout for his latest mural masterpiece he's going to keep painting them so long as people want them and there's wall space. Looking forward to seeing his next one! Check out the gallery below of Justin Hackney's Spreading PAINT murals and where to find them. We'll continue to add to the gallery as he paints them.