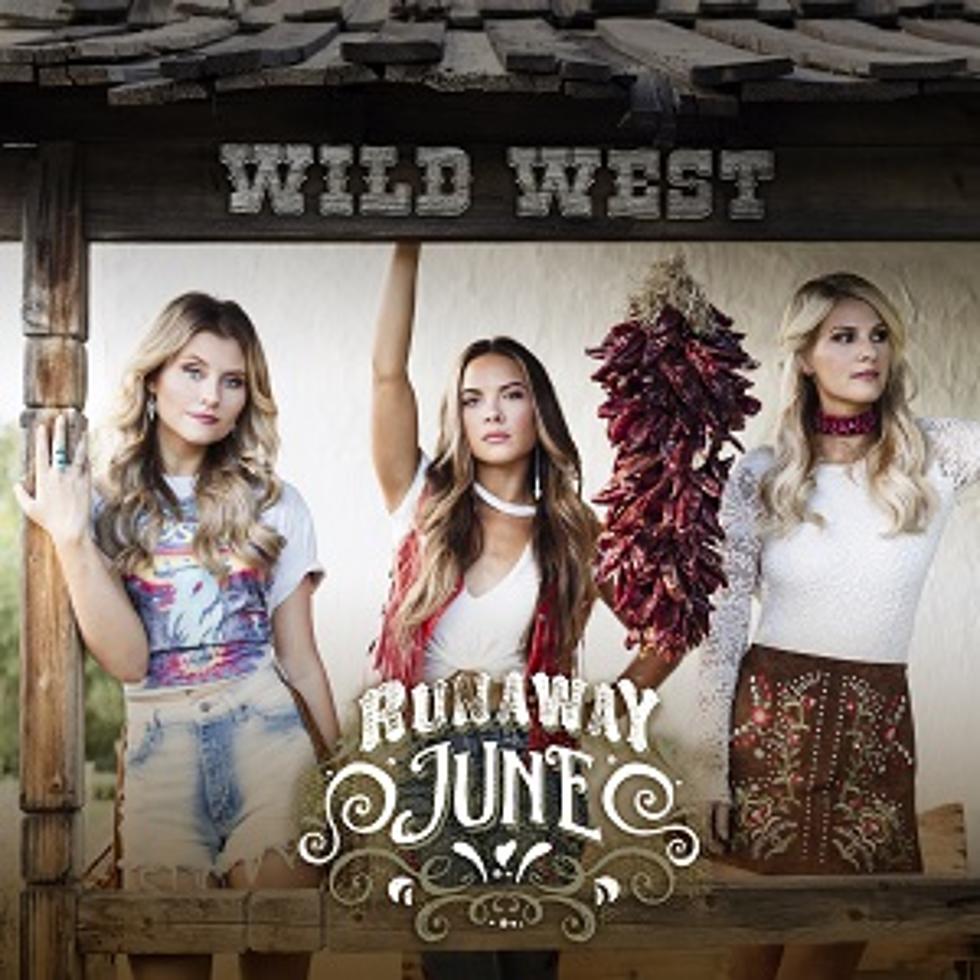 Runaway June Share New Single, 'Wild West' [LISTEN]
BBR Music Group
Runaway June have released a new single called "Wild West." Readers can press play below to watch the lyric video for the song.
Runaway June, made up of Jennifer Wayne, Naomi Cooke and Hannah Mulholland, are working on their first studio album, on which "Wild West" is expected to appear. The song, which follows their debut single "Lipstick," is a mid-tempo tune with a classic country feel, and lyrics to match.
"Baby, you can steal my heart like Jesse James / Or come in guns blazin' just like old John Wayne," Runaway June sing in "Wild West," nodding to Jennifer Wayne's grandfather. "Well, now's your chance to save the girl / Better take it before it's gone / Yeah, you better get your boots on."
"Love me like the wild wild wild west / Ride me off in the sunset / Outlaws making a run for it / Well, come on, boy, be my cowboy," the chorus of "Wild West" goes. "Keep me by your side all night and hold me tight / Like a pearl-handle .45 / And just let me be the whiskey on your breath."
Runaway June say their debut album, overall, "has this Western feel, which is kind of crazy."
"It's very Western, romantic, organic, good-old country music, with a modern twist," Wayne explains. Adds Cooke, "We're modern women, and so it definitely has a modern outlook, but ... [w]e somehow ended up having this cowboy Western thing running through it, and I think that's a little John Wayne blessing from above."
Runaway June will be on the road this fall with Jon Pardi and Midland.
Listen to Runaway June's "Wild West"
10 New Country Artists to Watch in 2017
Watch Runaway June Perform "Lipstick" in Nashville