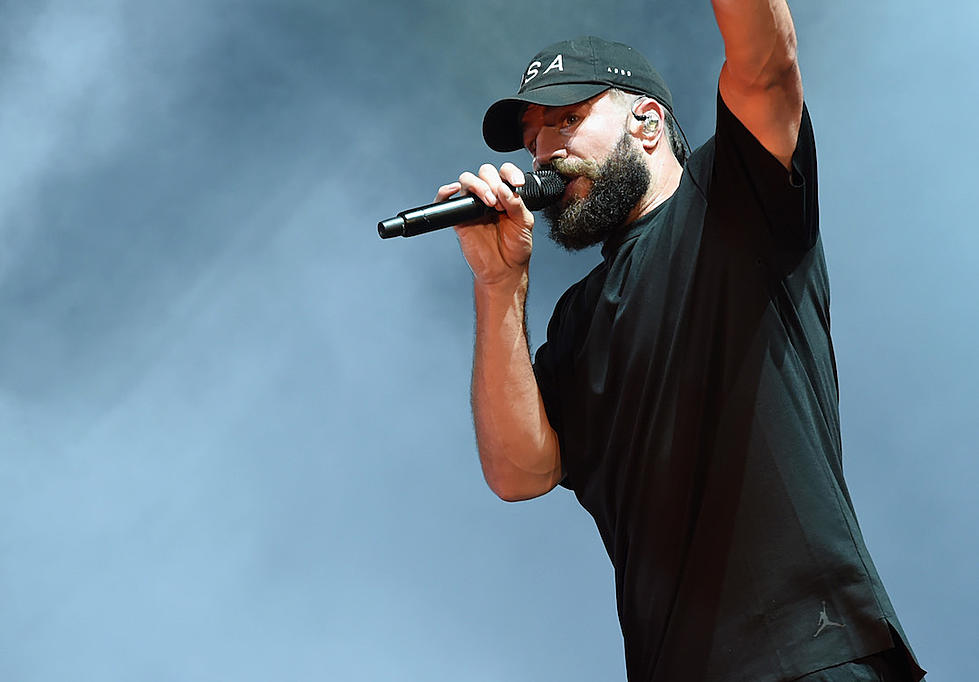 Sam Hunt's Grandma Sits Front Row for Headlining Madison Square Garden Show
Rick Diamond, Getty Images
Sam Hunt got to perform for a special lady in his life when his parents and aunt and uncle brought his 82-year-old grandmother to see him play a headlining show at Madison Square Garden on Sept. 14.
Hunt shared an adorable video someone had filmed from behind him as he played piano and sang "Make You Miss Me," with his parents, aunt and grandmother front and center. Grandma seemed to be thrilled to be there as she watched her grandson play, even to the point of tears.
Hunt called it one of his favorite moments from the summer tour, and we can see why.
It's Sam Hunt Live!
The singer just wrapped the 15 in a 30 Tour with Maren Morris and Chris Janson — his first headlining tour. It often takes artists more than one album to earn the right to headline a summer tour, but his success has been widespread. Hunt has seen huge popularity — like Top 40 radio play — with his latest hit "Body Like a Back Road," a line from which the tour is named after, and he had a nearly-meteoric rise to fame after the release of his debut album Montevallo.
He recently played a hometown show of sorts in Nashville, where he blew the metaphorical roof off the amphitheater with his high-energy songs and emotional ballads. He even snuck in some storytelling and unexpected covers (see: R. Kelly's "Ignition") during an acoustic set.
When it comes to his career these days, he's taking things slow, he says, putting his relationship with his new wife Hannah first. Rather than rushing to finish a full-length sophomore record, he's putting out music as it comes. "Body Like a Back Road" set a record earlier this summer, topping the Billboard Hot Country Songs chart 25 weeks in a row.
Hunt will headline the 2018 Taste of Country Music Festival, which takes place in New York, next June.