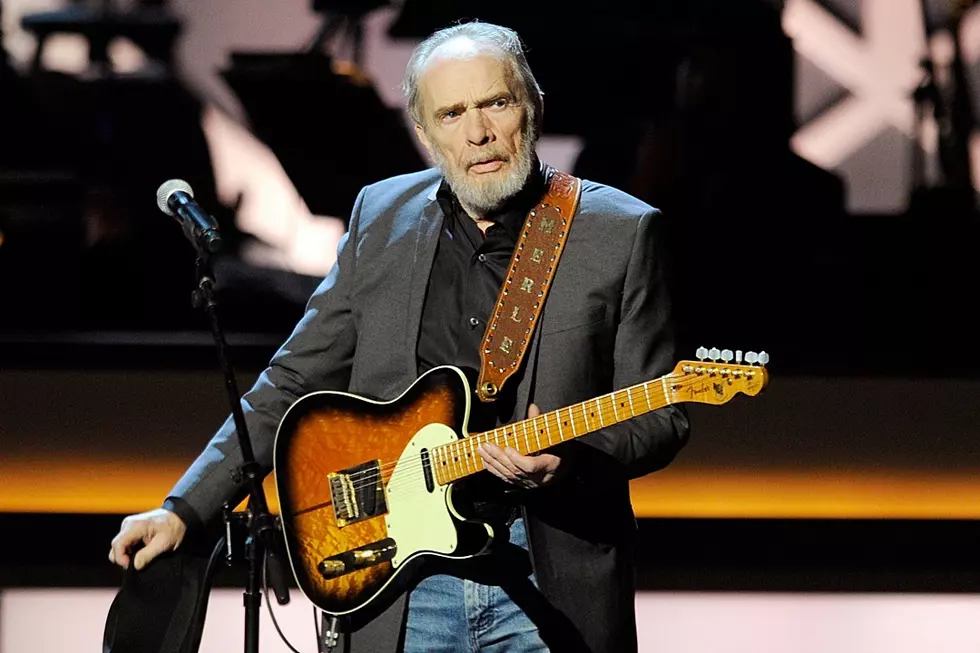 8 Songs That Reference Merle Haggard
Ethan Miller, Getty Images
You know you're a legend when you get name-checked -- and Merle Haggard's name comes up in quite a few country songs. From newer artists such as Jake Owen to legends in their own right such as George Jones, many country artists share something in common: a love for "the Hag."
Jones' 1985 record Who's Gonna Fill Their Shoes? is well-known for its title track, in which he sings about the original and irreplaceable talents of Haggard, Waylon Jennings, Johnny Cash, Elvis Presley and more. Hank Williams Jr.'s "If You Don't Like Hank Williams" and Owen's "Yee Haw" call out Haggard, too -- but Eric Church's "Pledge Allegiance to the Hag" is by far the most celebratory song that's exclusively about the country icon; it's one that should be played on repeat.
Flip through the photo gallery below for a look at eight songs that tip their hats to Haggard ... and let us know your favorite in the comments section below.
Remembering 90s Country Artists We Lost Far Too Soon
The 1990s were one of country music's most impactful decades and marked the emergence of a new crop of artists who left a lasting impact on the genre. Take a look at the talented artists whose careers were tragically cut short after finding success during the genre's golden era.