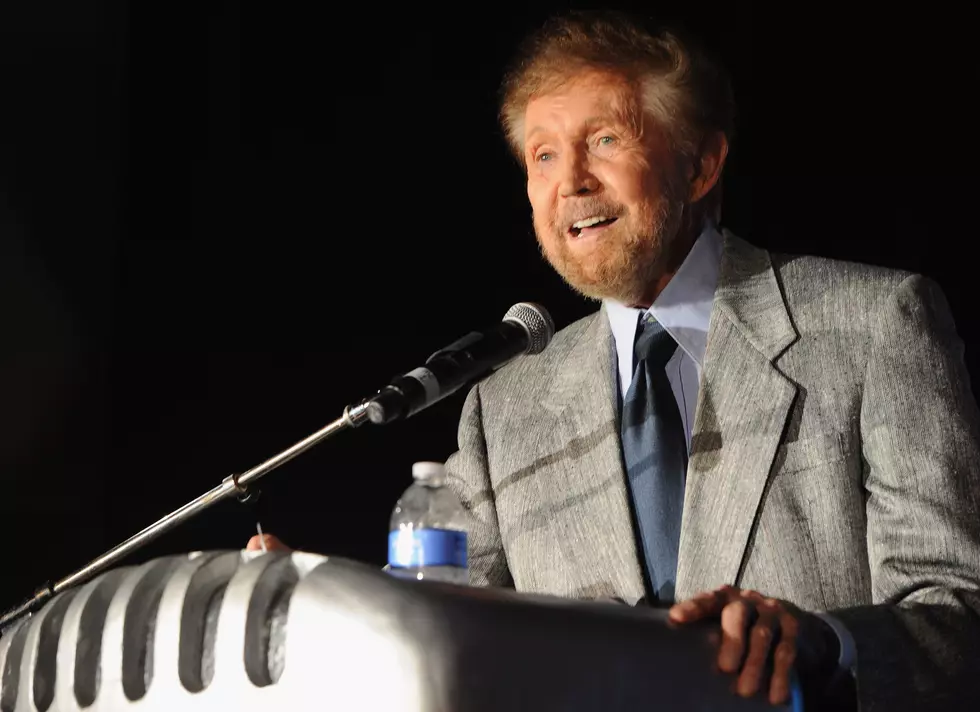 Rick Diamond, Getty Images
Country Music Hall of Fame member Sonny James died Monday (Feb. 22), of natural causes in Nashville, a statement on his official website informs. James reached the top of the country and pop charts in 1957 with his single "Young Love." His career flourished with more than 20 country chart-topping hits through the years.
Born in the rural town of Hackleburg, Ala., James' his parents taught him how to play music on a homemade instrument built from an old molasses bucket. His family earned a spot on a local radio show, which soon became a household favorite. They took the show on the road performing throughout the south and regularly on radio shows in Knoxville and Raleigh.
His music career hit the back burner when James joined the National Guard and was shipped to Korea in late 1950 to help fight in the Korean War. But by 1952 he was back in the States and on his way to Nashville. James connected with former roommate Chet Atkins, who was starting his own career as a music producer. That connection led to the teaming up of James and Capitol Records producer Ken Nelson. Following James' first chart topper, his second No. 1 single "You're the Only World I Know" hit the top in 1965, the same year he became a member of the Grand Ole Opry. Between the years 1967 and 1971, James released 16 singles, all of reached No. 1 status. He released his final chart-topping single, "Is It Wrong (For Loving You)," in 1973.
In addition to being a country star, James dabbled in the acting world and appeared in music-themed films Nashville Rebel, Las Vegas Hillbillies and Second Fiddle to a Steel Guitar.
Kix Brooks inducted James into the Country Music Hall of Fame in 2006. The country great also has his own star on the Hollywood Walk of Fame.
Country Artists We Lost in 2015