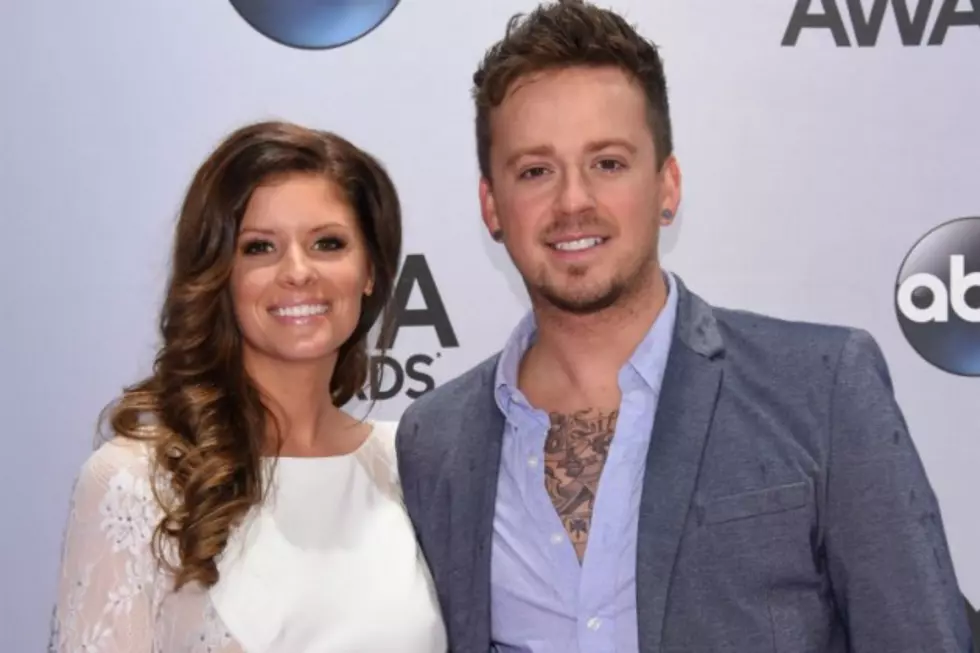 Stephen Barker Liles and Family Welcome Second Baby
Larry Busacca, Getty Images
Stephen Barker Liles, his wife Jenna and his son Jett are now a family of four! Barker Liles and Jenna's second child -- a girl -- arrived on Thursday (June 8).
Jenna gave birth to the couple's daughter, Rayni Bell Liles, on Thursday at 2:13PM, People reports. Baby Rayni weighed 8 pounds and 8 ounces when she was born. Barker Liles tells the magazine that "everything went smoothly, and our doctor was amazing."
"We feel so blessed and excited to start this next chapter," Barker Liles adds. "I admire my wife so much. She is such an amazing mom! I'm a lucky man."
Barker Liles and his wife have been married since Aug. 24, 2014. The couple found out that Baby No. 2 would be a girl on Christmas Day. Jett turned three in December, and his parents say that he's "so excited" about his new baby sister.
"He brought Rayni a new little lamb stuffed animal, and she gave him a new hockey helmet!" Barker Liles says. "He didn't want to let anyone else hold her."
Love and Theft -- Barker Liles' duo with Eric Gunderson -- released their latest single, "Candyland," in the fall. In March of 2016, Barker Liles and Gunderson signed on with Curb Records, after releasing their previous project independently.
Country Stars Who Have Had Babies in 2017