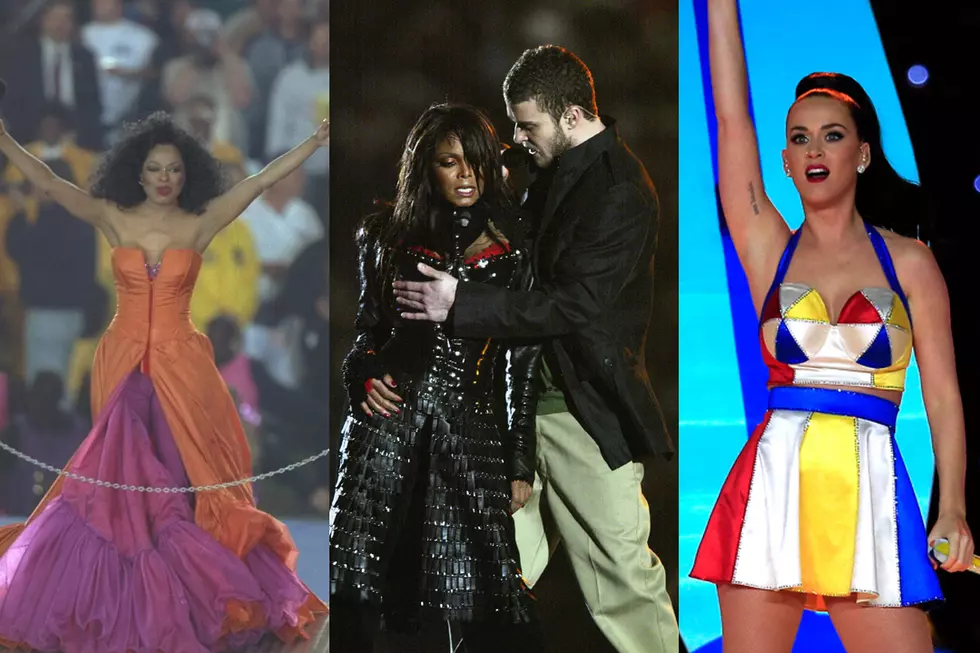 Poll: From 1996 to 2016, Which Super Bowl Performance Is The Greatest of All Time?
Al Bello / Donald Miralle / Rob Carr, Getty Images
The Super Bowl: It's got something to do with...sports? Something like that.
More importantly, it's also the most-watched live television event of the year, during which one artist (or several, as in recent years) make their way to the center of a stadium to impress the entire world with a show-stopping halftime show.
While the halftime show started off as a somewhat chill mini-concert (who could forget 1967's University of Arizona Symphonic Marching Band?), the short space of time in between the football game has gone on to become one of the most coveted 12-minute performance slots of all time over the past twenty years.
The question is: In the past twenty years, which halftime show stands out as the reigning Super Bowl performance of all time? Watch all of 'em, and then place your vote below.
1997 - The Blues Brothers, James Brown, ZZ Top
1998 - Smokey Robinson, The Temptations, Martha Reeves and the Vandellas, Boyz II Men, Queen Latifah, The Four Tops
1999 - Gloria Estefan, Big Bad Voodoo Daddy & Stevie Wonder
2000 - Christina Aguilera, Enrique Iglesias, Phil Collins & Toni Braxton
2001 - Aerosmith, 'NSYNC, Britney Spears, Mary J Blige & Nelly
2003 - Shania Twain, No Doubt & Sting
2004 - Janet Jackson, P. Diddy, Justin Timberlake, Nelly, Kid Rock
2006 - The Rolling Stones
2008 - Tom Petty & The Heartbreakers
2011 - Black Eyed Peas, Usher, Slash
2012 - Madonna, MIA, Nicki Minaj, LMFAO, Cee Lo Green
2013 - Beyoncé, Kelly Rowland, Michelle Williams
2014 - Bruno Mars, Red Hot Chili Peppers
2015 - Katy Perry, Lenny Kravitz, Missy Elliott, Left Shark
2016 - Beyonce, Coldplay, Bruno Mars
Most Outrageous Stage Outfits: