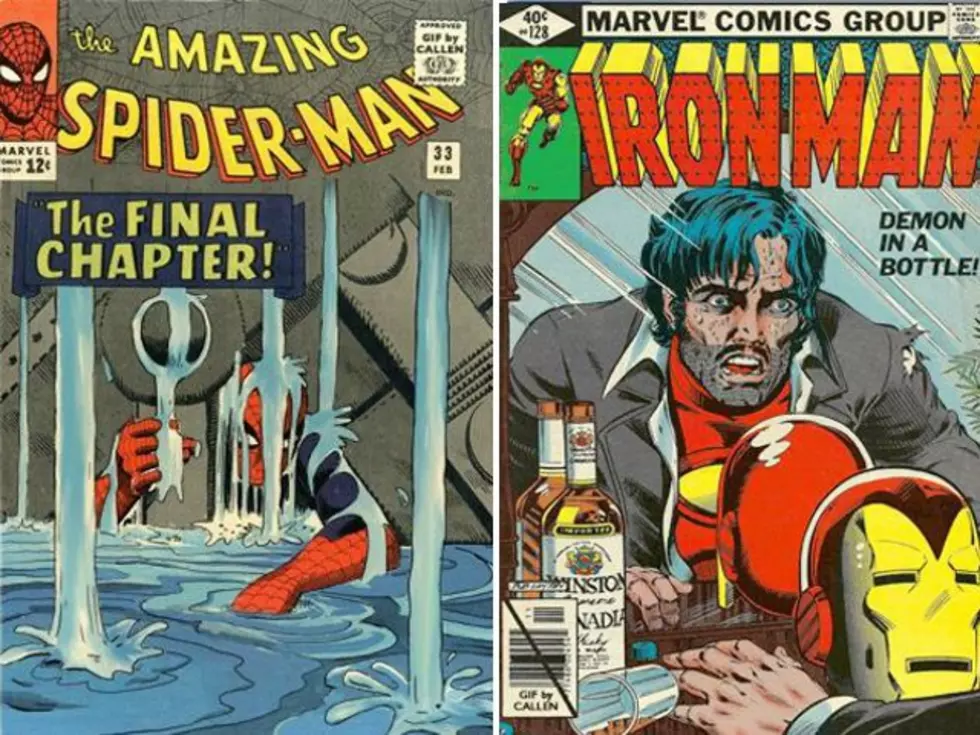 Superhero Movies Take Over Hollywood
DC Comics, Marvel Comics
The movie industry has become engulfed with the flood of superhero movies that continue to roll in. Over the next five years, there are 28 superhero films set to be released.
Four days ago at the Independent Spirit Awards, during his acceptance speech for Best First Feature, Nightcrawler director Dan Gilroy commented on the surge of superhero movies invading Hollywood.
"Independent film, the foundation and everybody here today, I think are holdouts against a tsunami of superhero movies that have swept over this industry," he said. "We have survived and we have thrived and I think that's true spirit."
The next night at the Oscars, Jack Black took a stab at comic book movies during the opening number when he sang,
"Opening with lots of zeroes, all we get are superheroes: Superman, Spider-Man, Batman, Jediman, Sequelman, Prequelman — formulaic scripts! And after Fifty Shades of Grey, they'll all have leather whips!"
The following day, Guardians of the Galaxy director James Gunn published his thoughts on his Facebook page:
"What bothers me slightly," he wrote, "is that many people assume because you make big films that you put less love, care, and thought into them then people do who make independent films or who make what are considered more serious Hollywood films."
Gunn concluded: "If you think people who make superhero movies are dumb, come out and say we're dumb. But if you, as an independent filmmaker or a "serious" filmmaker, think you put more love into your characters than the Russo Brothers do Captain America, or Joss Whedon does the Hulk, or I do a talking raccoon, you are simply mistaken."
Ironically, of the 20 acting nominees at this year's Oscars, nine starred in superhero films including Bradley Cooper in Guardians of the Galaxy, Michael Keaton in Tim Burton's Batman, Emma Stone in The Amazing Spider-Man, J.K. Simmons in Sam Raimi's Spider-Man, Marion Cotillard in The Dark Knight Rises and Benedict Cumberbatch's headline role in Marvel's upcoming Doctor Strange.
Three superhero movies are scheduled to release this summer - Avengers: Age of Ultron (May 1), Ant-Man (July 17) and Fantastic Four (Aug. 7).