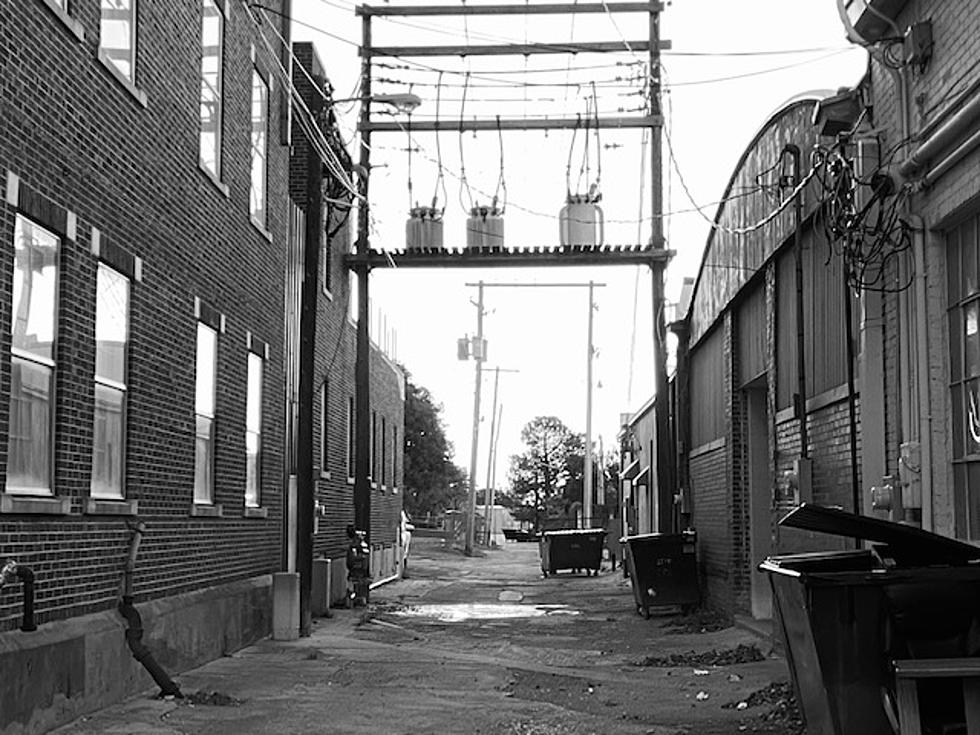 The Dreadful Downtown Hauntings and Ghost Stories of Lawton, Oklahoma
TSM Lawton: Jeri Anderson
You'd be surprised at just how many ghost stories and rumored hauntings Lawton, Fort Sill has. Throughout the Halloween season, we've been reporting on all the terrifying towns and creepy cities in the state that claim to have active paranormal and supernatural locations. Lawton, Fort Sill is one of those places!
The most haunted place in Lawton, Fort Sill is downtown. There are more ghost stories and reported sightings there than anywhere else. I've lived here for over 30 plus years and I'm familiar with most of the alleged haunted locations in downtown. If you've been here a while you may have heard some of these stories. While Lawton, Fort Sill is best known for its rich history and beauty, we also have a few scary tales.
So what is it about downtown Lawton that makes it such a popular place for spirits and paranormal activity? Most would say it's past. Downtown Lawton didn't always look the way it does now. Before the mall was built and all the buildings were torn down it was a wild and crazy place. Oldtimers tell of all the saloons, dance halls, whore houses, and other establishments that once stood in downtown. It was the wild, wild West!
Back in the day, downtown Lawton had quite the reputation. More than a few people met their end. There were shootings, murders, and all kinds of violence that took place in downtown Lawton. Even in more modern times, it's seen more than its fair share of violence and murder. Are the ghosts of the past haunting downtown Lawton? Check out the photo gallery below to hear some of these scary ghost stories:
The Dreadful Downtown Hauntings of Lawton, OK.
When it comes to ghost tales and hauntings Lawton, Fort Sill has more than a few scary stories to tell. The most active hauntings and paranormal/supernatural occurrences that have been reported seem to be centered around downtown Lawton. If you've lived here a while I'm sure you've heard a few of these terrifying tales yourself. If not check out the photo gallery below of the dreadful downtown hauntings of Lawton, OK.
Top 10 most terrifying towns & scary cities in Oklahoma
While Oklahoma is well known for its beauty and friendly people there are a few places in the Sooner State you'll want to avoid. These are the most terrifying towns and scary cities in the state. It's not that they're bad places, or plagued with crime and other negative factors. The towns and cities below have one single thing in common. They all have active paranormal and supernatural phenomenons. From ghost stories to urban legends and tragic tales. A lot of these places are well known to those who live in Oklahoma and even all over the nation. If you're looking to get scared or do a little ghost hunting you can start with the list below.
Tour the most expensive house for sale in Oklahoma!
It's being called the most premier luxury listing in all of Oklahoma on
Zillow.com
. This massive mansion in
Arcadia, OK. at 400 Deep Fork Circle
is listed by
Ty Burnett of 525 Realty Group
. It currently has an asking price of
$5,950,000
making it the most expensive, if not one of the most expensive houses for sale in the entire state. So what will almost six million dollars get you? A lot! This epic 12,020 square foot estate sits on over 2.5 acres and features 7 bedrooms and 9 bathrooms. It comes with its own guest house, resort infinity pool, cabana, and gym. The chef-inspired kitchen features all professional, commercial-grade appliances. There's a THX theater room and entertainment suite complete with its own bar. The master bedroom has a see-through fireplace, huge celebrity-style closets a garden room, and heated marble floors in the master bath. It has a basement a wine cellar and tons of outdoor patio and sitting areas.
Scroll through all the pictures below and take a virtual tour of this one-of-a-kind epic estate located in Arcadia, OK.
See How The Ten Most Dangerous Cities In Oklahoma Rank
While some of Oklahoma's most dangerous cities may not be a total shocker, there are some real surprises on this Top Ten list.
Look inside this insane Mansion that's for sale in Oklahoma
Take a tour of this incredible mansion in Mustang, OK. that's for sale. If you have
$3,395,000
you could be the proud new owner of this one-of-a-kind estate. It's located at
12300 S. Highway 4 in Mustang, OK.
It's listed by
Nathan Barta
of
Ken Carpenter Realty
in Mustang, OK. Can you imagine actually living here?
Scroll through all the pictures for a look inside and take a virtual tour of this one-of-a-kind Mustang mansion.