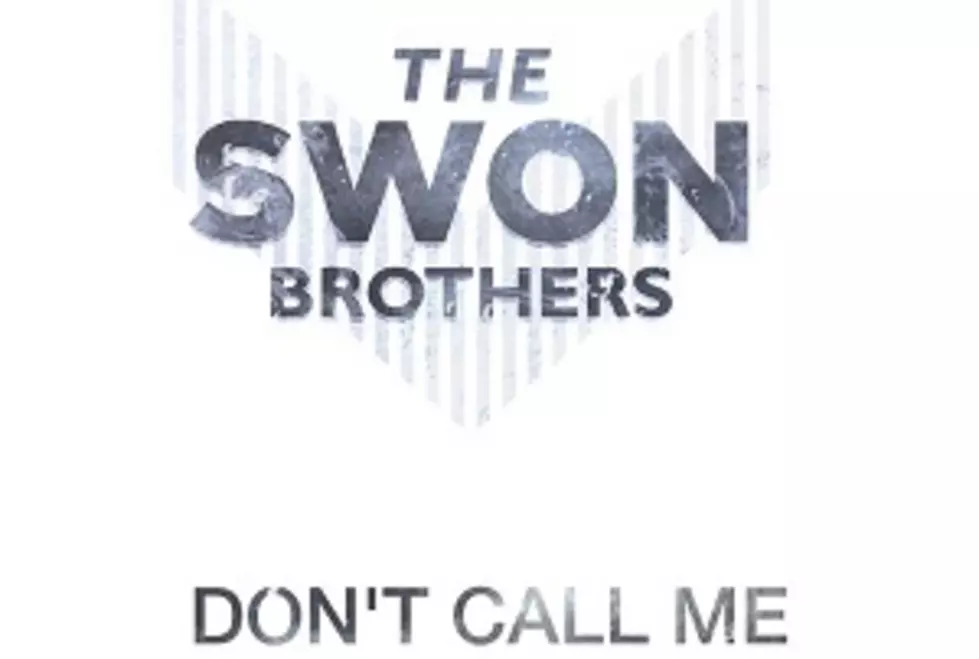 The Swon Brothers Share 'Don't Call Me', First Single From New EP [LISTEN]
Marco Music Group
Following up on a recent promise to fans, the Swon Brothers have announced the release of a brand-new EP, and shared its first single, "Don't Call Me."
"Don't Call Me" is a song about learning and becoming stronger in the midst of tough times.
"It's a song we can all relate to," Colton Swon says in a press release. "It's about finally getting to a point where you get over the things you need to get over, and you can move on with your life. I think it can represent people in a lot of different ways, and then it becomes much more than a song at that point."
Colton and Zach Swon started playing "Don't Call Me" while out on the road for the second leg of Carrie Underwood's Storyteller Tour in 2016. A video of the brothers performing the song at the Ogemaw County Fair in West Branch, Mich., can be seen below.
"We always like to try out songs in our live show before we make the decision to record them. We like to listen to our fans that way, and hands down, our fans gave us every indication that this was definitely a keeper," Zach Swon says. "Me and my brother knew we had something golden when we just sat down and played it for the first time in the living room with just the two of us, and it just felt like it was written for us."
In December, the Swons told The Boot that they'd be releasing a new set of tunes in 2017. They'll be making good on that promise with the release of Pretty Cool Scars, a six-track project set for release sometime in March; it will be the Swon Brothers' first new music since 2016's Timeless EP. Their last full-length album was their 2014 debut.
The Swon Brothers worked with Grammy-nominated producer Brad Hill on their forthcoming new project.
"This is our first time to work with Brad, who has produced records that have Grammy nominations this year, and for good reason," Zach Swon says. "He's a very talented guy. He brought out sides of us that we didn't even know were there, both musically and vocally. He actually brought this song to us also, he's got a great ear."
Listen to the Swon Brothers' "Don't Call Me":
The Swon Brothers (in Costume!) Help Out With a Marriage Proposal