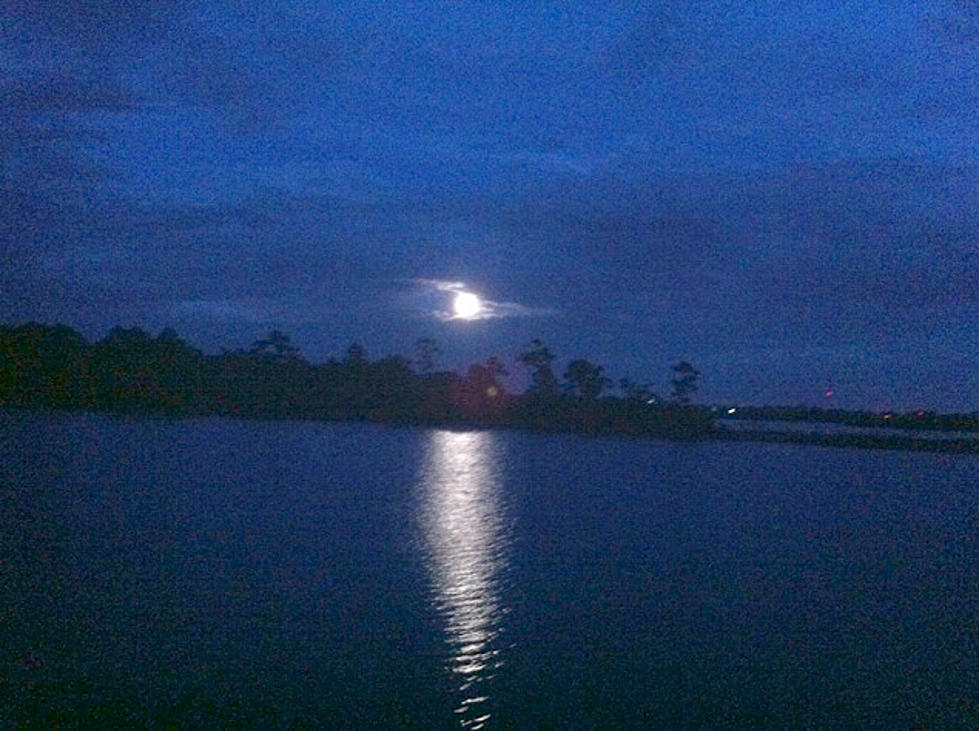 The Terrifying Tales of Oklahoma's Most Haunted Lake
Gary Shannon
With it being the Halloween season we've been researching and visiting various haunted locations around the state and passing along all the creepy stories and hauntings from all over Oklahoma. The Sooner State has more than its fair share of ghost stories, urban legends, and terrifying tales. The state has several locations with active paranormal and supernatural activity. From houses to saloons, hospitals, forests, and even lakes.
One of the most haunted places in Oklahoma is a lake located in Sulphur, OK. called Veteran's Lake. It's a beautiful place, at least during the daytime. It was built back in 1933 and is a part of the Chickasaw National Recreation Area. The lake is roughly 67 acres and has a 3-mile shoreline that people use for hiking, biking, fishing, swimming, boating, and trail walking. It's a really popular place for people to visit and camp at.
So what's the story and why is it said to be one of the most haunted lakes in the state? It's rumored to be haunted by a female ghost and her child. Supposedly this woman and her child drown in the lake and their restless spirits have remained in the lake ever since. People believe that if you enter the water at nighttime the ghosts will try to grab and drown you. There have been reports of apparitions floating across the water and seeing the reflection of the woman and child's faces in the lake when looking into the water.
People have also said they've heard a woman's voice while out on the lake boating pleading for help and asking for someone to save her child from drowning. Some say the place is cursed and tell of another young woman who drown in a boating accident years after the woman and child died in the lake. Was she pulled in by the ghost woman and her child? Some think so and avoid going in the water at Veteran Lake.
Looking for more ghost stories and haunted locations in Oklahoma? Click here to see the top 10 scariest Oklahoma hauntings and urban legends. You could take a ghost hunting road trip and visit these locations. A lot of them are only an hour or so away from Lawton, Fort Sill. As a matter of fact, one of the most haunted places in the entire state is just a short 45-minute drive from here between Duncan and Commanche, OK.
You could check out the most haunted hotel in Oklahoma in OKC, the Skirvin Hotel. Book a stay at a haunted mansion, the Stone Lion Inn in Guthrie, OK. Take a walk through the Parallel Forrest in Lawton, OK. How about a haunted library in Waurika, OK. There's no shortage of haunted locations and places you can go to do some ghost hunting. If you do encounter anything paranormal let us know so we can share your story.
Top 10 most terrifying towns & scary cities in Oklahoma
While Oklahoma is well known for its beauty and friendly people there are a few places in the Sooner State you'll want to avoid. These are the most terrifying towns and scary cities in the state. It's not that they're bad places, or plagued with crime and other negative factors. The towns and cities below have one single thing in common. They all have active paranormal and supernatural phenomenons. From ghost stories to urban legends and tragic tales. A lot of these places are well known to those who live in Oklahoma and even all over the nation. If you're looking to get scared or do a little ghost hunting you can start with the list below.
Where To See Fall Colors In Oklahoma
Whether it's the feeling you get when you see falls warm colors in the trees, or the comfort of a memory you recall from a younger time in your life, there are places in Oklahoma to see the beauty of autumn.
Tour the most expensive house for sale in Oklahoma!
It's being called the most premier luxury listing in all of Oklahoma on
Zillow.com
. This massive mansion in
Arcadia, OK. at 400 Deep Fork Circle
is listed by
Ty Burnett of 525 Realty Group
. It currently has an asking price of
$5,950,000
making it the most expensive, if not one of the most expensive houses for sale in the entire state. So what will almost six million dollars get you? A lot! This epic 12,020 square foot estate sits on over 2.5 acres and features 7 bedrooms and 9 bathrooms. It comes with its own guest house, resort infinity pool, cabana, and gym. The chef-inspired kitchen features all professional, commercial-grade appliances. There's a THX theater room and entertainment suite complete with its own bar. The master bedroom has a see-through fireplace, huge celebrity-style closets a garden room, and heated marble floors in the master bath. It has a basement a wine cellar and tons of outdoor patio and sitting areas.
Scroll through all the pictures below and take a virtual tour of this one-of-a-kind epic estate located in Arcadia, OK.
See How The Ten Most Dangerous Cities In Oklahoma Rank
While some of Oklahoma's most dangerous cities may not be a total shocker, there are some real surprises on this Top Ten list.