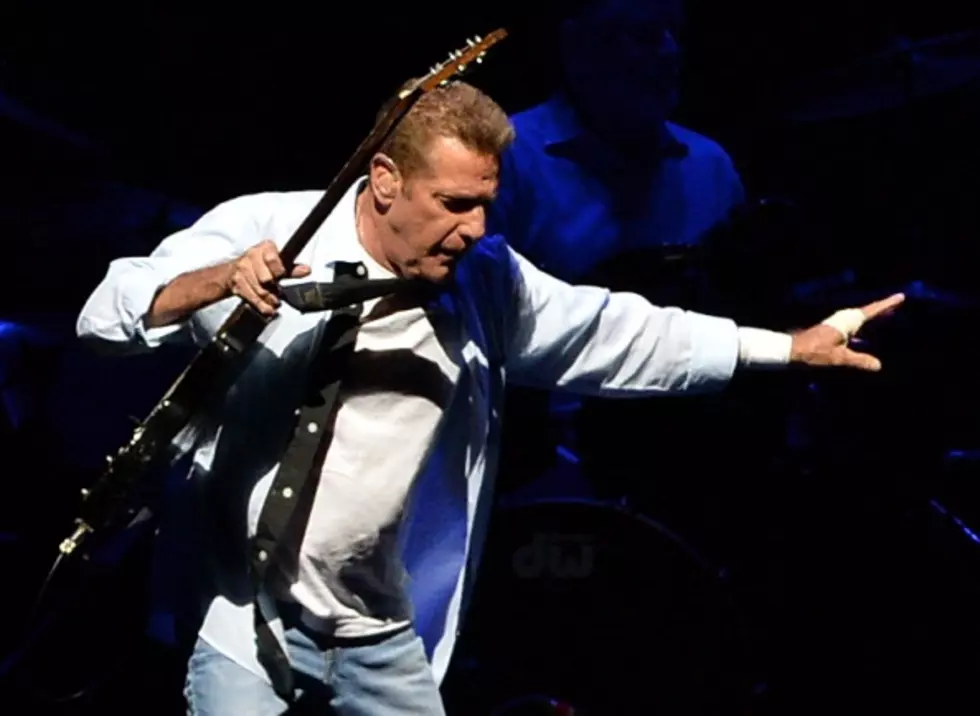 Tributes Pour In For Eagles' Glenn Fry [VIDEO]
Photo by Rick Diamond/Getty Images
Much like many of my generation, the Eagles were a major part of the soundtrack of my life. I mentioned today on the air that the first concert I went to was in 1976 at the Los Angeles Forum with two of my uncles, Dan and Ken, and it was the Eagles.
Like me, many of today's country stars were influenced by the group earlier in their lives. The death of founding member Glenn Fry yesterday at the age of 67 from complications of Rheumatoid Arthritis, Acute Ulcerative Colitis and Pneumonia, hit a lot of performers hard. From around country music, tributes to Fry came in:
"So saddened and shocked by the loss of Glenn Frey. Thank you for the music that paved the way for so many others."  Brad Paisley

 

"Glenn Frey, you will be sorely missed. Thank you for all you gave us."  Sheryl Crow

 

"One of Lady A's biggest influences has always been The Eagles. Heartbroken to hear we lost another great music icon."  Hillary Scott of Lady Antebellum

 

"His music was personally inspirational, his impact immeasurable, his legacy timeless. #heartachetonight"  Tim McGraw


 

"Thanks for the amazing music you gave the world, Glenn Frey."  Eli Young Band


 

"My friend from the early days, and important member of Eagles, has died. We loved you, Glenn Frey."  Steve Martin

 
Recently, the Eagles were scheduled to perform at the Kennedy Center Honors gala. Because of Fry's health issues, the group was unable to perform as a group, so they decided to defer their tribute until they could be there as they had been during their time together: together as a band. Miranda Lambert stepped in and delivered a classic Eagle tune in their stead. Sit back and enjoy her rendition of "Desperado" and take this moment to thank Glenn Fry for helping us all to "take it easy".