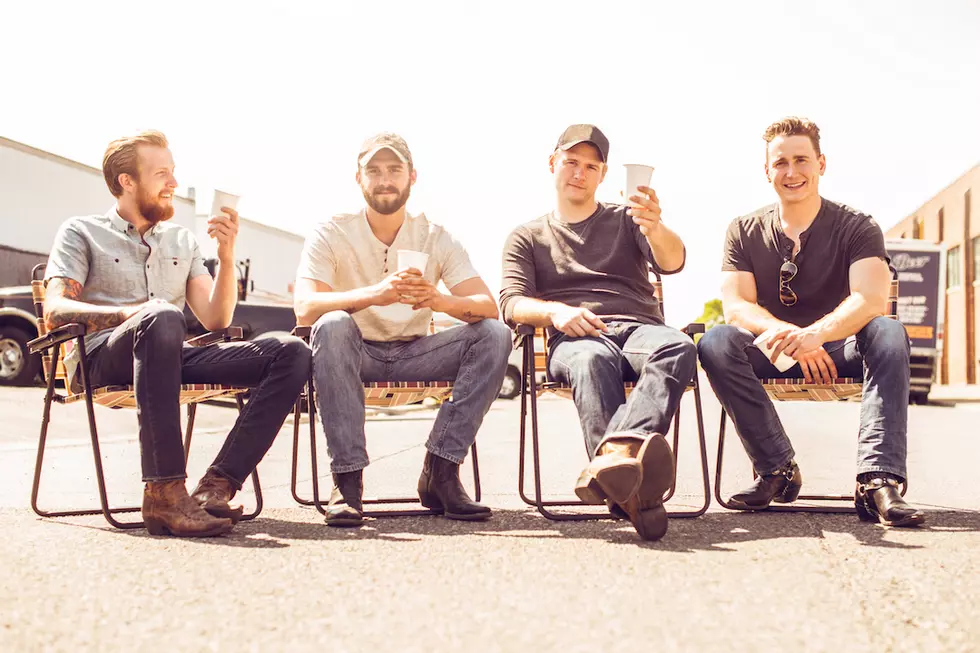 Who Are the James Barker Band? 5 Things You Need to Know
Courtesy of Universal Music Group
In their breakthrough single "Lawn Chair Lazy," the James Barker Band give a subtle shoutout to Little Big Town as they reference the country quartet's song "Day Drinking." Much like LBT, the JBB offer harmony-driven songs that focus on good times and good people -- in other words, they're an up-and-coming country group worth knowing.
Hailing from Woodville, Ontario, Canada, the James Barker Band formed in 2013 but got their first big break when they won the 2015 Boots and Hearts Music Festival Emerging Artist Competition and earned themselves a spot opening for Thomas Rhett at the annual Canadian country music festival. That win also got the JBB a record deal with Universal Music Group and an all-inclusive trip to Nashville to write and record a host of songs, including their 2016 single "Lawn Chair Lazy;" the laid-back, fun-loving tune shot up the charts in their home country, making it the fastest-climbing country single on Canadian radio.
Comprised of James Barker on lead vocals and guitar, Taylor Abram on backup vocals and guitar, Bobby Martin on bass and Connor Stephen on drums, the James Barker Band haven't rested on their laurels since their big break. They dropped their first EP, Game On, in April of 2017; in 2018, they won Country Album of the Year at the Juno Awards and Single of the Year at the Canadian Country Music Awards. Their current single is "Keep It Simple."
Click through the photo gallery above to learn five fun facts about the James Barker Band. Fans can keep up to date with the rising act via their official website.