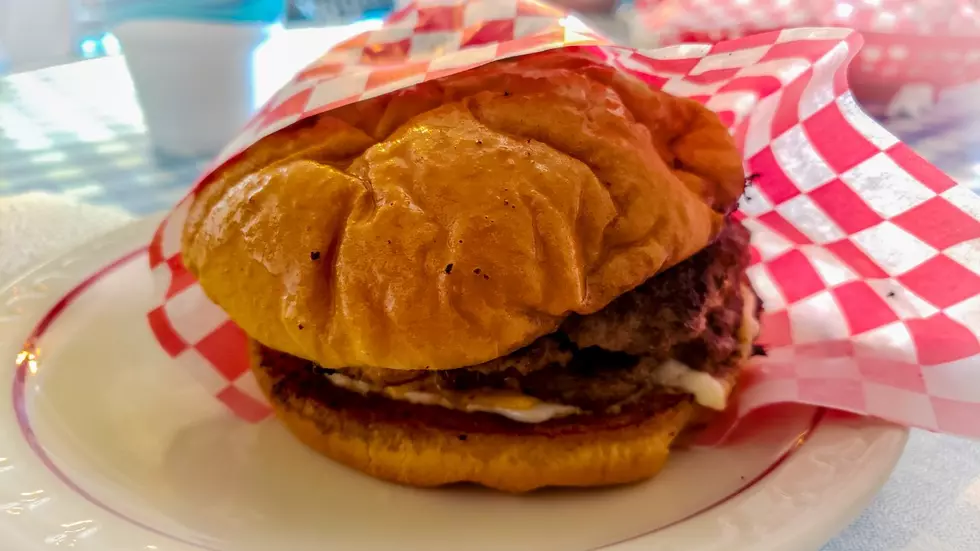 3 Local Joints Land On The Top-25 Burger List
Kelso
When it comes to good burgers, Lawton has no shortage of them. We're as much a burger and fry town. Now, I've had just about every burger in SWOK, and there is no shortage of bangin' burgers down this way. Red Boot in Lawton, Boomerang and the salebarn way over in Hollis... All really good burgers worth the drive. Personally, while I keep it pretty simple, obsessing over Wayne's burgers as if they were spiked with crack, I know other people prefer different burgers. I was actually shocked Wayne's and Burgess didn't make the list. Those are the Lawton-famous places to experience beef at its rumored best. Regardless, here's a quick list from Big Seven Travel and their take on who has the best burgers in Oklahoma.
Scoring a solid and deserved #2 on the Top-25 burger list is the one and only Meers. I think everyone that comes to Lawton is pretty quickly baptised in the longhorn monstrosity that is a giant Meers burger. I'm not sure how much a proper Meers burger weighs, but it's the size of a dinner plate, and the two I've eaten in my life were both delicious. Like anything, opinions vary, but scoring a #2 slot on the list of best burgers means anyone that doesn't think highly of this place is definitely in the small minority of popular opinion. Pro-Tip: Order it up smothered in the cheese soup. Ask for a spoon, you'll need it.
Just a few notches down, ranked at #7 is Boompa's Burgers in Elgin. I've heard people rave about Boompa's for a few years now, but I've never had the pleasure of trying it. I, like most people, live a boring life where I'm either at work or at home. If it's not on the drive in-between, odds are I haven't experienced it. If you look at their Facebook page, it's easy to see the quality in their burgers. Real meat, melty cheese, toasted buns, I'm down for the road trip to Elgin one of these days to try it out. If it scores the seventh slot on a list of Best Burgers in Oklahoma, it has to be down home delicious.
Honorable Mention: #12 S&B Burger Joint - Technically, the OG Oklahoma City location earned a spot on this list, but I'd assume it extends to the few extended remote locations around the state. It was the place I first experienced peanut butter on a bacon-cheese, a fried egg atop another burger, and whatever that awesome Thunder sauce is. I used to eat here quite a bit before a less-than-desirable experience lead me to other burgers years ago.
The final SWOK entry on the list of the Best Burgers in Oklahoma is Backporch, squeaking in at #24. Pre-pandemic, my small group of buddies used to eat here three or four lunches each month. I can tell you, if you want four, six, or even more beef patties on your burger, they'll make it as big as you want as long as you pay for it. Pro-Tip: Next time you're there, order the chicken strips tossed in their buffalo sauce and loaded queso fries with side ranch. Makes for an epic lunch.
You know where there are some seriously good eats at? Shoot me a message. I'll eat it.