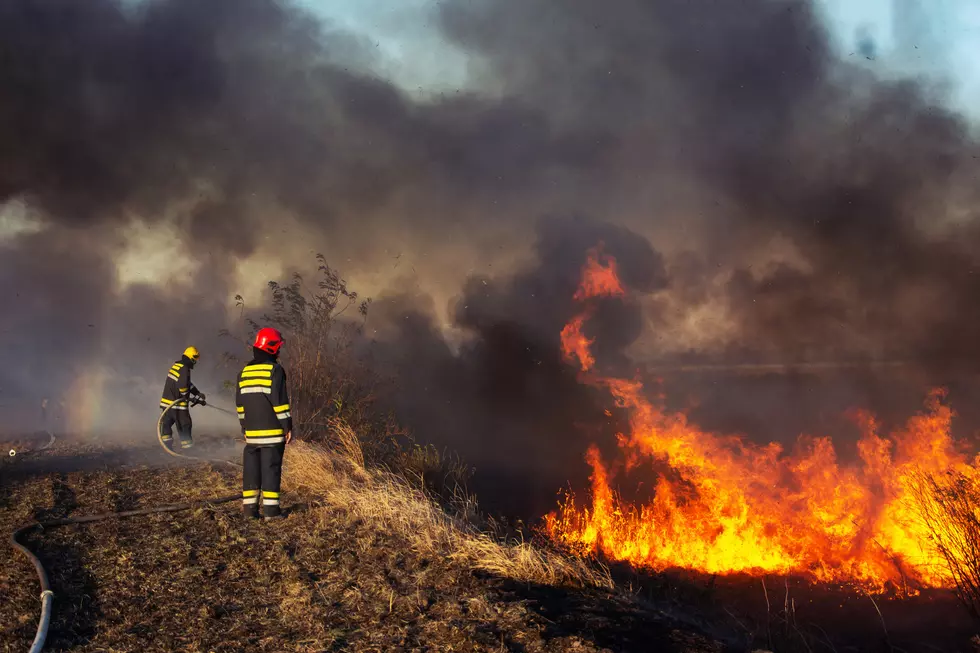 Anheuser-Busch Is Delivering Water To SW Oklahoma Fire Dept's
zorandimzr
Oklahoma is so dry right now that it literally only takes the smallest of sparks to ignite a devastating blaze. We've watched small fires quickly become huge fires for months now, and our various fire departments, most of which consist entirely of volunteers, deserve the utmost recognition for limiting the potential destruction so far.
One company that is reaching out to support these small, independent, and mostly volunteer fire departments is Anheuser-Busch in the form of canned drinking water... but it's not something they just show up with. If they weren't aware, departments have to request it.
It's a joint disaster relief program between the beer-maker and the National Volunteer Fire Council that started back in 2019. How it works is a volunteer fire department applies for drinking water, and Anheuser-Busch cans and delivers it if you meet certain criteria. Pretty straightforward and simple, right?
So far, AB has come through for so many departments across the country, many of which call Southwest Oklahoma home. Most recently Apache, but also even smaller VFD's across this region stretching from border to border.
So what are the criteria to receive free emergency drinking water from AB?
The fire department must be located in the US
It must be over 50% volunteer staff
Must serve a population less than 25,000
They must annually respond to wildfires
Meet those criteria, the department is a shoo-in, but since wildfire season is almost over (even though it doesn't seem like it in SWOK), applications are now being accepted for next year's water deliveries.
It's easy to forget about the fire danger outside of Oklahoma's incorporated big cities where fire rescue is quite literally waiting on your call, but our area volunteer fire departments deserve any and all praise they've certainly earned, especially this year.
If you'd like to donate, well, anything to one or more of these departments, most are pretty active on social media. Reach out, see what they need, and go to paying something forward for these literal heroes.
If Oklahoma Was A Candle, What Would It Smell Like?
I think it's fair to say that each place you can visit has a distinctive smell. That being said, I don't think you can just easily cram Oklahoma into just one candle. There are so many different places that are diverse and unique. It's a loaded question beyond what most people can answer. Instead, here are a few different candles to represent the places I've lived and traveled to in Oklahoma.
Oklahoma's Top 25 Largest Employers
Too many people think all they'll ever find is yet another dead-end job. Here's a quick list from the Oklahoma Department of Commerce featuring the twenty-five largest employers in Oklahoma who are always looking to hire good people.
New Oklahoma Laws On The Books In 2022
Over 350 new laws have taken effect in Oklahoma this year. It's practically impossible to keep them all organized and well known. Here's a shortlist of the new Oklahoma laws that will most likely affect you.