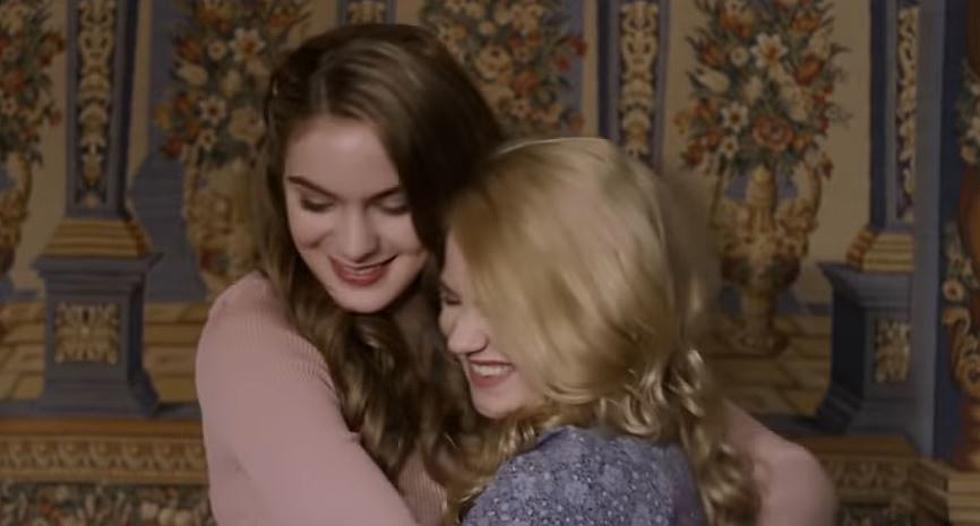 Another Homegrown Holiday Movie That Was Filmed in Oklahoma!
YouTube.com- Movie Coverage
Hit play on another homegrown holiday movie that was filmed right here in Oklahoma. You may, or may not have already seen "Christmas in the Heartland" AKA "The Christmas Trap." It was originally released in 2017/2018 and was primarily filmed in Guthrie, OK. with additional scenes shot in Edmond and Stillwater, OK. You'll certainly recognize some of the filming locations, especially if you're a born and bred Okie.
There are more than a few Christmas movies that were filmed in Oklahoma. We've been searching them out and letting you know about them, just in case you've never seen them. Along with "Christmas in the Heartland" there's "So This is Christmas." That one was filmed in Tulsa, OK. you can get all the details here.
"Christmas in the Heartland" was written by Dave Matheny. It was directed by Harvey Lowry and features an all-star cast that includes the one and only Bo Derek along with Shelly Long. It also stars Sierra McCormick, Brighton Sharbino, Christopher Rich, Joe Don Rooney, Tiffany Fallon, Paula Trickey, and Christian Kane.
So what's it all about? Here's a brief description from Gravitas Ventures:
"Kara Gentry has always had everything money can buy. Jessie Wilkins is from the other side of the tracks. When seated next to each other on a plane headed to the heartland, these two teenage girls strike up an unlikely friendship. They soon find they're both being forced to spend the holidays in the same small town with relatives they've never met. Neither girl is happy about their holiday arrangements so they devise a plan to switch places for Christmas and have fun with this situation. Jessie finds herself living lavishly with the Kara's wealthy grandparents, though the frost isn't solely on the windowpanes. Kara finds herself with Jessie's fun, quirky grandmother and the most genuine, modest family she's ever met. With a little help from Santa and a Christmas wish, Kara and Jessie find the families they've always wanted and discover an even bigger surprise they never expected."
Hit play on the video below to see the official "Christmas in the Heartland" movie trailer:
You can watch "Christmas in the Heartland" FOR FREE on several streaming sites this holiday season. It's available right now with a subscription to Hulu, it's also on Netflix, you can see it on Amazon Prime and you can watch it free with ads on YouTube. So check it out and watch a homegrown holiday movie that was filmed in Guthrie, Oklahoma. It's a great family feel-good movie that everyone will enjoy!
There are more Christmas movies that were filmed in Oklahoma and we'll be sharing them with you throughout the holidays. Check back for more movies you can add to your "must watch" list. Most of them will be available to stream and a lot of them if not all of them are COMPLETELY FREE! You gotta love that!
TOP 10: The best holiday TV specials of all time, ranked
LOOK: See what Christmas was like the year you were born
CHECK THEM OUT: 100 years of Christmas toys, gifts and fads