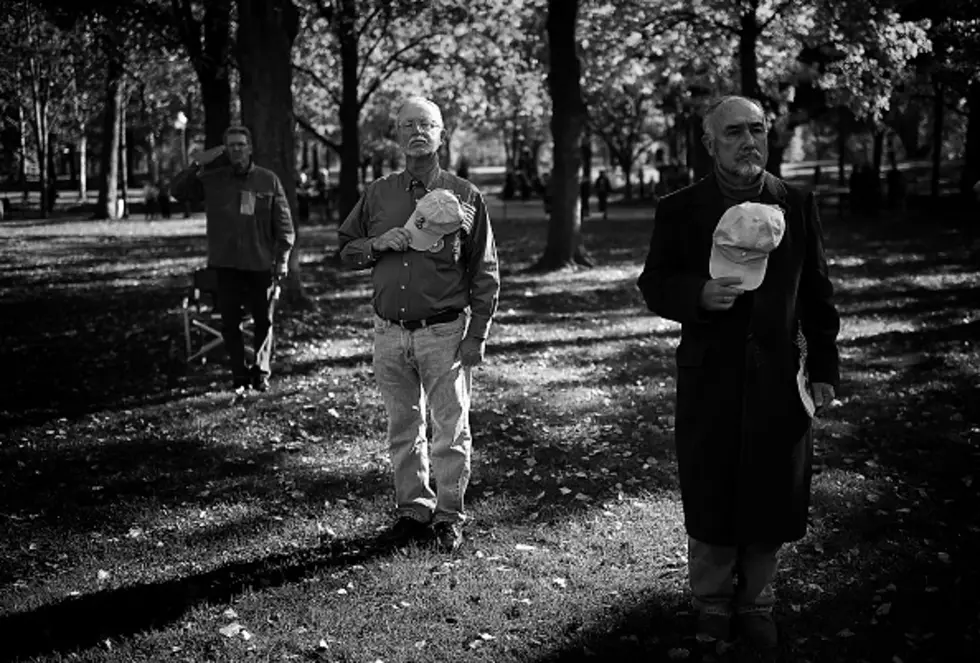 Area Ceremonies to Mark Memorial Day
Photo by Win McNamee/Getty Images
It is a weekend of remembrance, to pay honor to those who have paid the ultimate price in defense of our country and our freedom. And while nearly 40 million Americans will be on the road this weekend, traveling 50 miles or further for the holiday, many more will chose to stay close to home. And if you are among those who have decided that home is not only where the heart is, but where you will be, here are a few ideas on how you could honor America's fallen veterans.
America's Verterans Supporters will be conducting a Memorial Day Service beginning at 10 a.m. at the Ft. Sill National Cemetery, located at 2648 NE Jake Dunn Road in Elgin. Lawton chapter President Karolyn Anders will give opening remarks, followed by the invocation from Luis Cantu. The guest speaker for the ceremony will be Randy Dunham, a former 2nd lieutenant who graduated from the Ft. SIll Field Artillery Officer Candidate School, and served in the 24th Special Tactical Zone during the Vietnam War. There will be several musical presentations, including "God Bless America", "Amazing Grace" and "Taps".
The Comanche Indian Veterans Association will hold it's 41st annual Memorial Day ceremony beginning at Watchetaker Hall in Lawton. Ceremonies will begin at 11 a.m., with Chaplain Jimmy Caddo to give the opening prayer. CIVA princess Lauren Noriega will sing the National Anthem, followed by Robert Tehuano singing the Flag Song and the Memorial Song. The event will feature roll calls of fallen Comanche Veterans and those who have passed in the previous year, and will also feature guest speaker Capt. Warren Queton.
story courtesy of Lawton Constitution