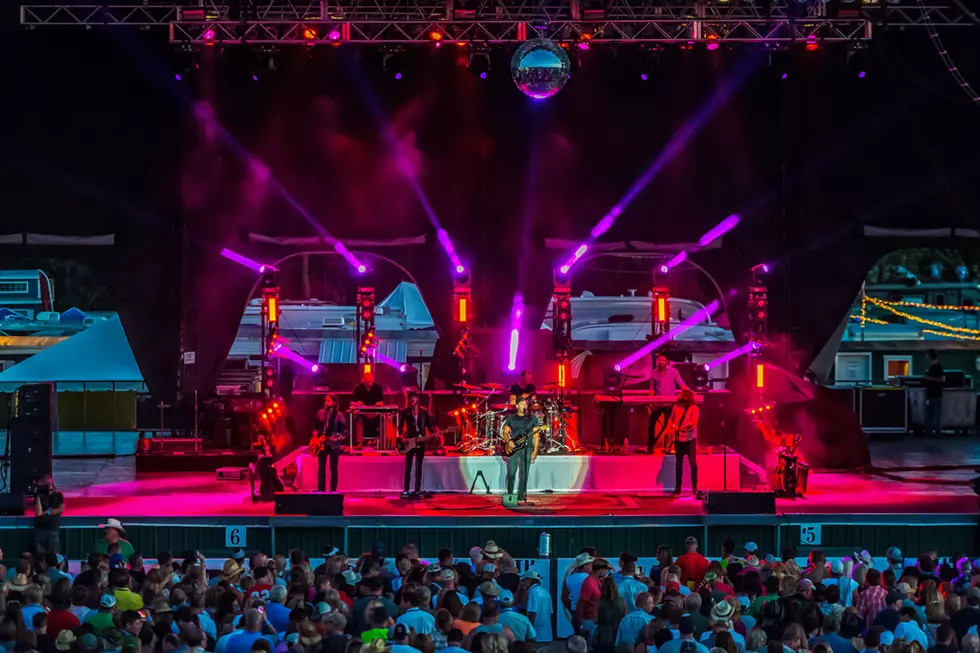 Billy Currington Sets the Bar at WE Fest
Keith Griner, Phierce Photagraphy
Billy Currington is an artist who has more hits that you realize. Like Rick Springfield or Richard Marx, Currington leaves you saying "And this is his song, too!" over and over again. At WE Fest, every one of those hits sounded better than on the record.
The "It Don't Hurt Like It Used To" singer is as professional of an entertainer as you'll find. His 90-minute set barely slowed for a story or casual comment to the audience, yet Currington seemed as engaged as any of the festival's entertainers. The singalong nature of his songs is endearing. His genuine enthusiasm is infectious. At the end you're left with another thought: "Why isn't this guy a bigger star?"
That's a question for another day. "Don't It" opened the show, and then Currington followed with "That's How Country Boys Roll," "Love Done Gone" and "Pretty Good at Drinking Beer." He's a master at staying in his lane, rarely straying from the radio version of each song. The tempo slowed for a moment to allow for "Let Me Down Easy" and "Do I Make You Wanna," an album cut from We Are Tonight.
"People Are Crazy," "Must Be Doin' Something Right" and "We Are Tonight" (especially "We Are Tonight") were massive crowd singalongs. The latter is a pure pop-country anthem, perfect for a nearly-full festival hungry for headliner Kid Rock.
Currington's four-song encore was cover heavy, with "Good Directions" being the only original. It was also the low point of the encore, which says more about the three other songs. Garth Brooks' "Friends in Low Places," Bruno Mars' "Uptown Funk" (a song Currington covered often in 2015) and Walk the Moon's "Shut Up and Dance" closed the show, becoming a 10-minute long vamp so the star could sign autographs. He did so graciously, only leaving when the drummer's arms were ready to fall from his body.
Billy Currington Explains Why He's the Coconut Man