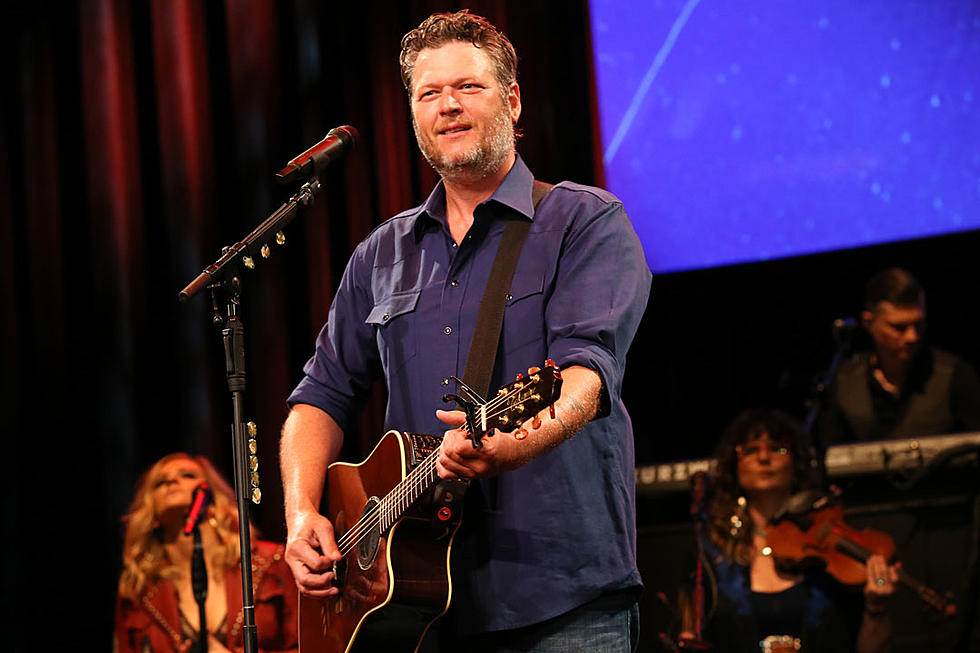 A 'New' Blake Shelton Album, 'Fully Loaded: God's Country,' Coming in December
Terry Wyatt, Getty Images
Beloved Blake Shelton hits will unite with new classics on one project with the release of the singer's new Fully Loaded: God's Country album on Dec. 13.
A 12-song release will take seven hits from previous albums and mix them five new songs, including "God's Country" and new song with Trace Adkins, "Hell Right," to make a 'new' album.
Fans shouldn't be surprised if they hear most of the other unreleased music before the album hits shelves at the end of the year, as Shelton has previously said he's more interested in releasing songs at his leisure rather than packaging them together for a studio album.
"Well, I knew the label would come up with some plan to release an album. I've been vocal about how much I like this new way of releasing songs more frequently," Shelton jokes in a press release. "It keeps me excited and gives me the opportunity to find the hot new song that I love and get it out to the fans quickly. I think they like it too."
During a Nashville media event in August 2019, the superstar was open about his desire to set his own pace when it comes to recording and releasing songs he's passionate about, sharing that the process is more freeing that way.
"Everything is icing on the cake for me at this point, and all I want to do is make the records that I want to make with the people I want to make 'em with. Outside of that, I don't care how they (his record label Warner Music Nashville) package them or what they do with it," he says.
"God's Country" scored Shelton three CMA Awards nominations for Single of the Year, Music Video of the Year and Song of the Year. Shelton is also up for Musical Event of the Year for his collaboration with Garth Brooks on "Dive Bar."
Blake Shelton Through the Years