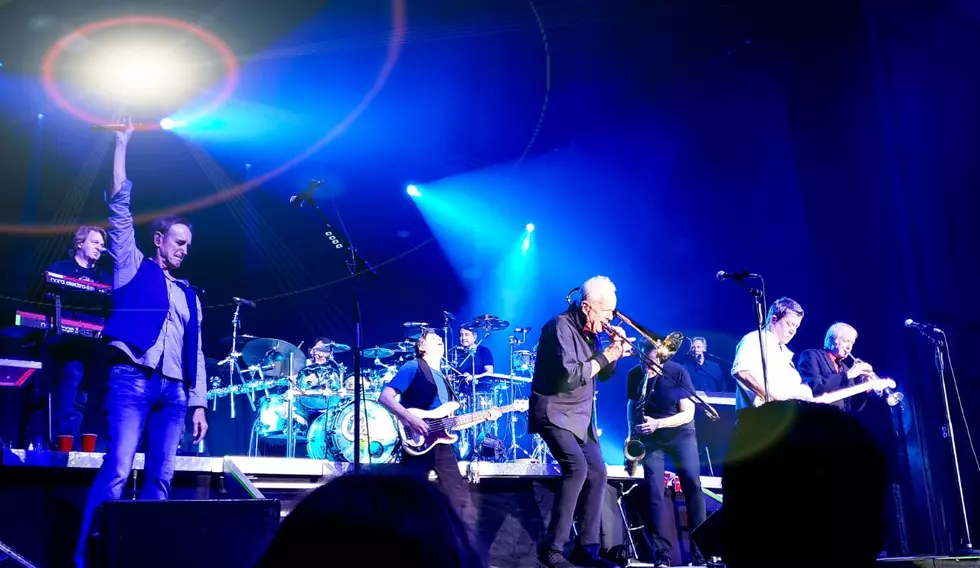 Chicago Can Still Rock The House
Kelso
If Chicago doesn't sound familiar to you, they're one of the greatest bands of all time. Dozens of hits in the 70s and 80s, kings of the power ballad. A rock band with a horn section... It's like heavy metal jazz.
In an unbelievably awesome turn of events, I ended up receiving two tickets to see Chicago in concert Halloween weekend at Apache Casino Hotel, and it was awesome.
I'm normally not a concert kind of person. Twenty years-ish in radio, I've been to my fair share of them. Seen everything from Bob Dylan and Barbara Mandrell to Slayer. Been there, done that... but when a classic band comes through town, I can't resist.
I grew up in a rural Oklahoma town that didn't have a rock radio station, country station, and pop station... We had A radio station that played what was called oldies.
Mom loved the OG rock/pop stuff... Buddy Holly, Paul Revere & the Raiders, Herman's Hermits (saw that concert too). Dad liked what they called "heavier" rock. Bands like the Beatles, Creedence Clearwater Revival, and Steppenwolf. When I started driving, my little truck had a tape deck in it. Going through their stuff, I found Chicago's Greatest Hits and wore that thing out.
Now Chicago has been through it all. They've had (probably) a dozen personnel changes in their lineup over the years, but when a band does their thing for fifty-five years, that has to be expected. They're at the point that even their replacements have retired, yet the show goes on and you'd likely never know if you hadn't read up on it.
They still have the enthusiasm for performing and sound as good as they ever did.
About midway through the show, I couldn't help but think "How did these guys end up in Lawton?" The last time I saw them it was a crowd of 50,000 fans packed into the Zoo Amphitheater... but it was much of the same at Apache Casino Hotel. While there weren't 50k people, I don't think I saw an empty seat anywhere in that massive auditorium.
Even though the Beach Boys came this time last year, Chicago has to be the biggest concert Apache Casino Hotel has put on... I know that's true at least for my own personal tastes. It's enough to wonder where it's all going to go from here.
Foreigner for sure is coming in April. Get concert details here.
30 famous people you might not know were college athletes
Stacker
dug deep to find 30 celebrities who were previously college athletes. There are musicians, politicians, actors, writers, and reality TV stars. For some, an athletic career was a real, promising possibility that ultimately faded away due to injury or an alternate calling. Others scrapped their way onto a team and simply played for fun and the love of the sport. Read on to find out if your favorite actor, singer, or politician once sported a university jersey.
KEEP READING: 10 classic board games that will take you way back
CHECK IT OUT: The Best Movie Character Names of the 1980s