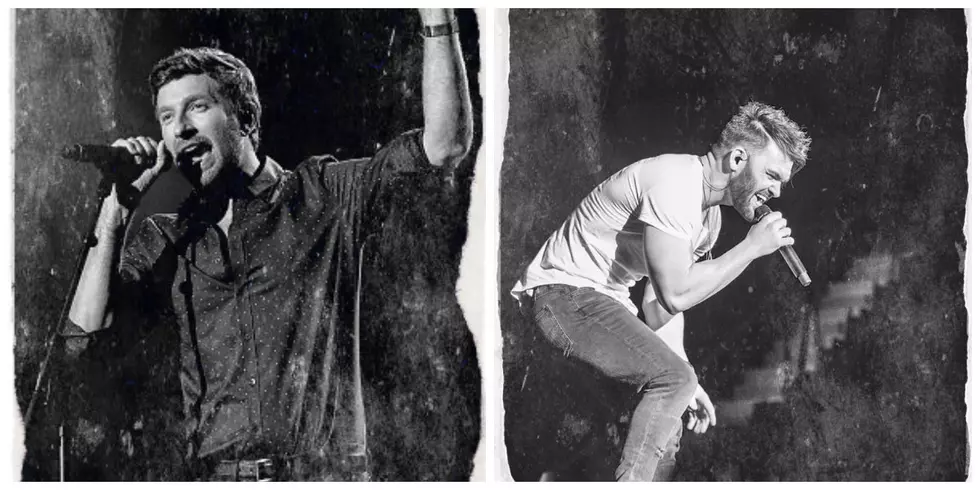 Country Song Showdown – Brett Eldredge vs Dylan Scott [VIDEO]
photos courtesy of Christopher Polk/Getty Images for dcp and www.facebook.com/pg/dylanscottcountry/photos/
Our sincerest apologies this week to Tim McGraw and Faith Hill. We knew going into last week that Lauren Alaina had a VERY active fan base, and that newcomer Kane Brown had an active group of fan's in his own right. But we figured that reigning country music royalty could more than over come that.
Boy, were we wrong!
By a margin of 97% to 3%...yes, you read that correctly, 97% to 3%, Kane Brown and Lauren Alaina's video for "What If's" DOMINATED last week's Country Song Showdown, leaving Tim and Faith's video for "Speak To A Girl" in their collective dust and coming away with the most dominating victory in the history of the showdown, one that also got the most responses in history, with well over 1,000 votes cast.
With that behind us, let's try get back on a more even keel. This week, we have country music's reigning crown prince of fun, Brett Eldredge and the video for his latest single, "Something I'm Good At" taking on Dylan Scott and the video for the #1 song in the country this week, "My Girl".
So head to our website and check out both video, then vote for your favorite in this week's edition of the Country Song Showdown. You have until Monday July 31st at noon, to vote as many times as you'd like, limit once per day, and tell us your favorite All American Video in this week's Country Song Showdown, brought to you by Oklahoma's Best Country, KLAW101.
Brett Eldredge - "Something I'm Good At"