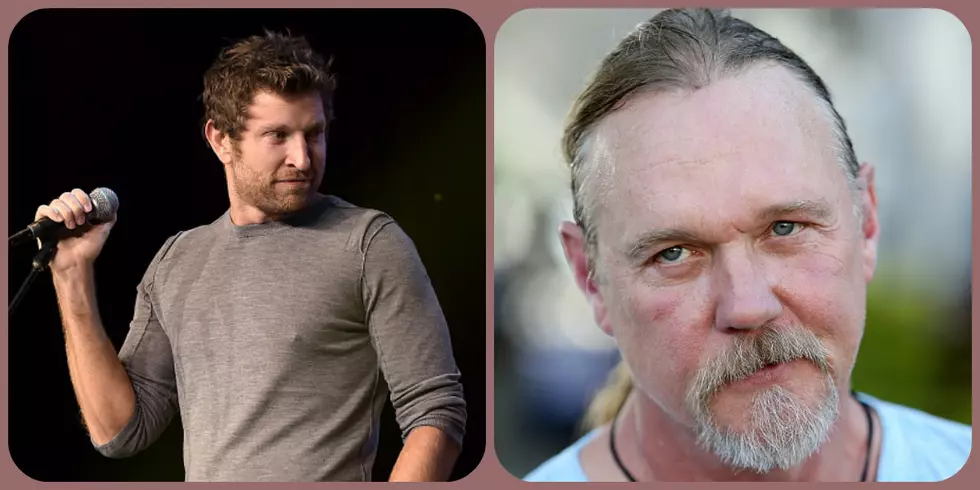 Country Song Showdown – Our National Pastime Edition [VIDEO]
photos courtesy of Paul Morigi & Michael Loccisano/Getty Images
Last week we asked you to help us decide which force of nature was stronger, as we pitted Luke Combs and his video for his debut single "Hurricane" against Little Big Town, and their 2012 video for "Tornado". Well, apparently, the true force of nature is Luke Comb's fans, as the newcomer walked away with a decisive victory, taking 89.5% of the votes, and captured last week's Country Song Showdown.
This week, we are celebrating the great American pastime, baseball. With the 2017 just 6 weeks old, we have already seen surprises, great plays, rookie sensations and wily veterans showing the kids whose in charge. So this week, we are pairing off two of the best baseball country music videos of all time. Brett Eldredge takes the mound with the video for his 2016 #1 hit "I Wanna Be That Song" to try and get the final out as he faces the veteran looking to take him long and walk-off with the win, Trace Adkins stepping to the plate with his 2006 chart topper "Swing".
Will Brett strike him out and seal the victory or will Trace take it over the wall for a dramatic win? Only you can decide. So head to our website, watch both videos and then vote for your favorite in this week's Country Song Showdown. Voting will remain open until noon on Monday, May 22nd.
Brett Eldredge - "Wanna Be That Song"