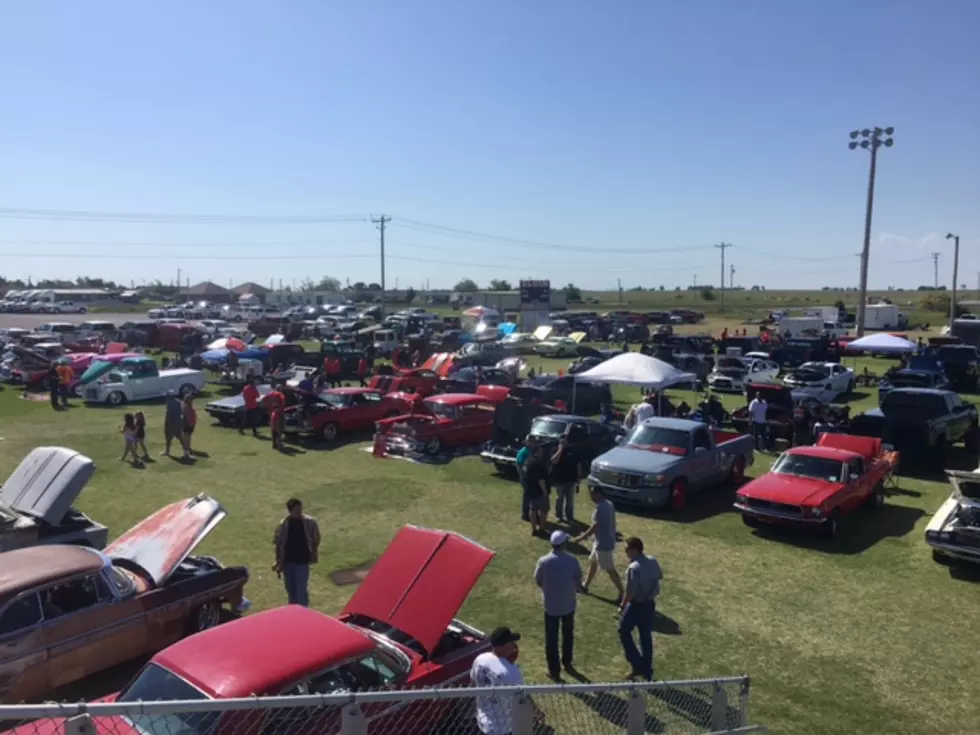 Crawds N' Rods 2021 in Elgin, OK. is Officially Underway!
TSM Lawton: Critter
It opened yesterday (05-06-21) and will be going on until this Saturday, May 8th  (05-08-21) in Elgin, OK. It's back, bigger, better and badder than ever before, Crawds N' Rods 2021! Last year they had to cancel due to the COVID-19 pandemic, but 2021 is happening right now and it's looking like it might be one of they're best yet! Crawds N' Rods is one of the biggest car shows in the area and of course you can't forget the big crawfish boil that will be happening throughout the event. There's nothing quite like it and there's even live music a carnival and helicopter rides! It's the perfect place to go this "Mother's Day" weekend!
You won't want to miss it , or you'll have to wait an entire year until it comes back again. I went Thursday and today to check it out. I plan to return tomorrow for a full day of live music, crawfish, carnival and helicopter rides and to drool over all the cars, trucks and bikes that are in this year's show. There's even going to be a burn out contest! It's a great way to spend the day and you could even win a fully custom 1978 C-10 Chevy Pick Up. There's a 1 in 100 chance, those are good odds! The Elgin Volunteer Fire Department is selling tickets and will be drawing for the winner on Saturday, May 8th (05-08-21) around 5:30pm or so. Tickets are going fast, so get them while you can! Take a look at the pics below, you could be the BIG WINNER!
We're ready to get back to normal and back to doing all things we know and love like Crawds N' Rods. I can't think of a better place to be on
"Mother's Day"
weekend. Take Mom to Elgin for the car show, enjoy some live music the carnival and some of the best Louisiana crawfish you can find outside of the bayou state. If you're not a fan of crawfish there will be plenty of other food available. It's a good time and all for a great cause. Crawds N' Rods benefits the
Elgin Volunteer Fire Department
. The monies raised during the event assist with operating cost, equipment, training along with fire prevention and safety education programs.
Just take I-44 East to Elgin. It's just a short trip up the highway, about 15 miles or so. Once you get there you can't miss it! You'll see all the carnival rides and cars all set up from the highway. Exit into Elgin then make the first right hand turn to get to the parking area. The weather is supposed to be great tomorrow and Mother Nature is being cooperative so get out there and enjoy it. Crawds N' Rods is back baby!
LOOK: See the iconic cars that debuted the year you were born