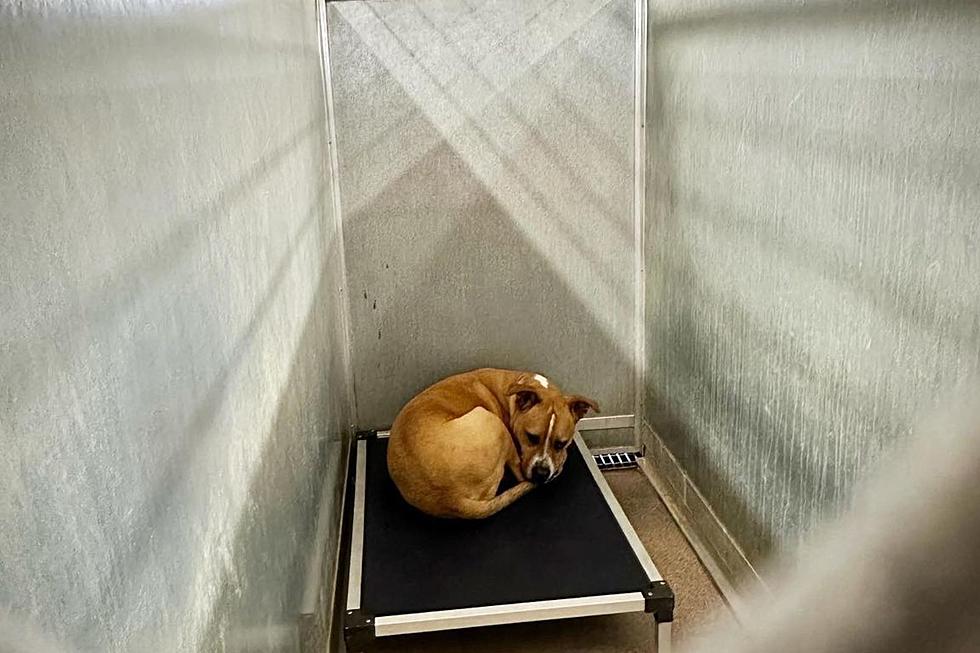 Depressed Shelter Dog In Ardmore, Oklahoma Needs Your Help
Ardmore Animal Care (Animal Shelter)
I have a big heart for animals, so when I saw this story about a depressed shelter dog in Ardmore, Oklahoma, come across my Facebook timeline, I just had to share it.
One of my friends shared the below post from the Ardmore Animal Care (Animal Shelter) Facebook page. The post starts out with a truly gut-wrenching line.
Depression is setting in, loneliness fills the night, heartbreak is taking over.
Oh God. Now I'm tearing up.
The post then continues to tell you about the sweet soul that is Captain.
Captain has been living in our shelter since December 19th; he's watched dog after dog walk out with their new families, we wish so bad we could watch him do the same.
Just thinking about Captain, sitting alone in his tiny kennel, watching family after family take a different dog home... OH MY HEART IS BREAKING. LOOK AT HIM.
Captain sounds like the perfect loveable pet for any family!
In the post, the shelter gives a brief description of who Captain is. He's a great guy. Keeps his kennel tidy. Sits for treats. Walks on a leash. Plays well with others, but the shelter still encourages meet and greets if you already have pets in the home! Captain is about two years old and is a neutered Pitbull blend.
The shelter continues in the post saying that Captain has a lot of love to give and they hope that someone falls in love with his big brown eyes. I MEAN, LOOK AT HIM.
Check out the Facebook post below from the Ardmore Animal Care (Animal Shelter) for more information about Captain and how to adopt him if you're interested!
We hope you find your furever home soon, Captain!
Weird and Wild Pets You Can Have In Oklahoma
When it comes to the topic of exotic and wild animals in Oklahoma, there is a very short list of things you can't own as a pet... but there are ways around almost all the red tape in the Sooner State.
Things Goodwill Doesn't Want You to Donate
Goodwill
has always had an impossibly solid business model... People give their stuff to them for free. Goodwill sells it in-store and online. Instant profits... but there is a limit to what they will accept on the back dock. Here's a quick rundown of what Goodwill might turn away.