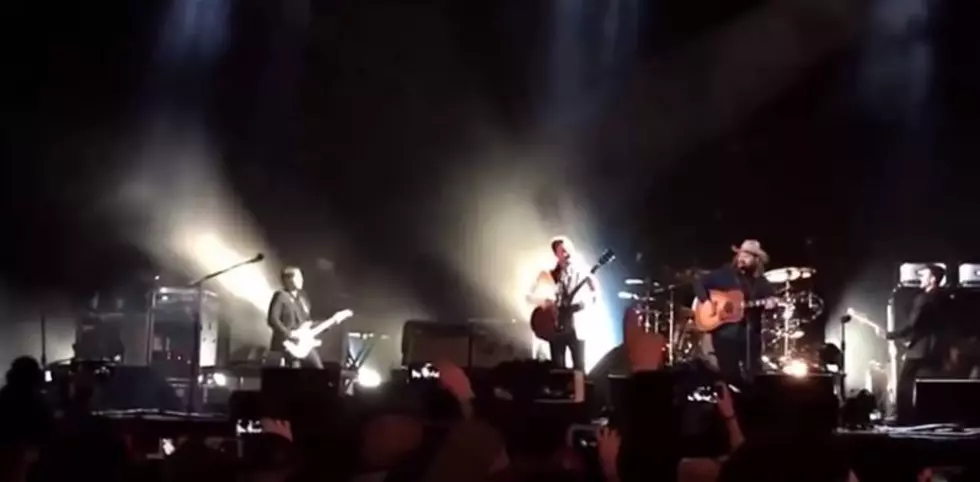 How Did Chris Stapleton Spend New Year's Eve? [VIDEO]
photo courtesy of youtube.com/
Coffee For Freedom
How did you spend your New Year's Eve?
Well, if you are Country star Chris Stapleton and rockers Kings of Leon, you spent it in Nashville on Lower Broadway performing along with Kelsea Ballerini and Wild Club. Stapleton was an unannounced surprise, as the Grammy nominated Country break-out story of 2015 joined the Kings for the finale of their New Year's Eve show.
Stapleton, who was the surprise winner at this year's CMA Awards, taking home Album of the Year for Traveller, New Artist and Male Vocalist of  the Year, couldn't resist plugging in one final time in 2015 to join the Nashville based rockers for a rousing version of the Lynyrd Skynyrd classic "Simple Man".
Will the driving vocals of Kings of Leon front man Caleb Followill, Stapleton and 100,000 roaring fans, is their a better way to bring in the new year? I think not!