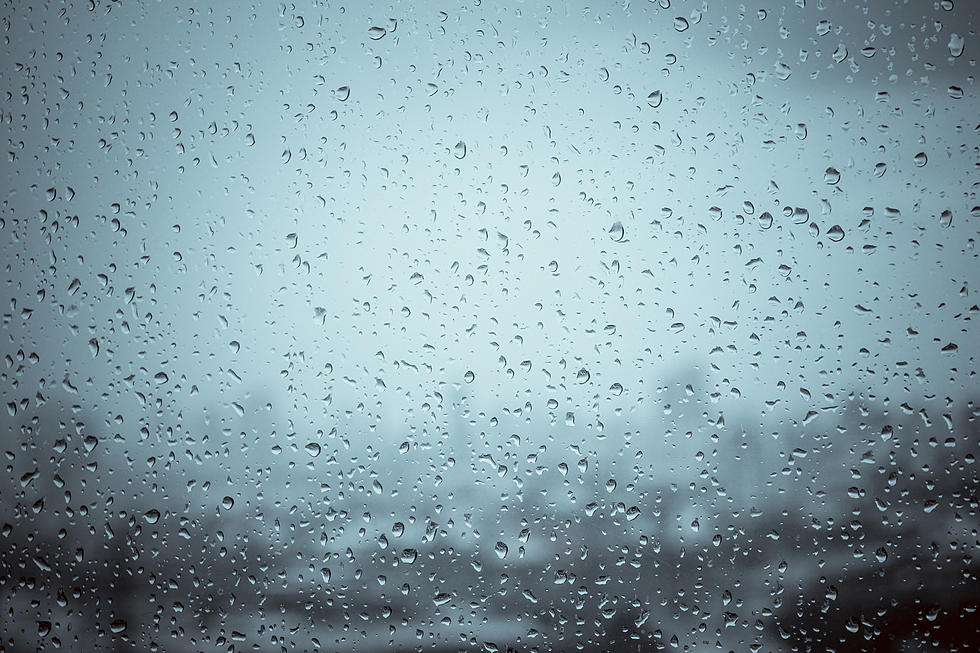 Is Mud Rain a Real Thing? It is in Lawton, Oklahoma!
Wiyada Arunwaikit
Lawton, Fort Sill woke this morning after the thunderstorms yesterday evening to splotches of mud rain covering just about everything, from houses to cars. It was everywhere. If like me you hit the windshield wipers and all you got was mud streaks you know exactly what I'm talking about. It was so bad that even the windshield washer couldn't cut through it. So if you were wondering if mud rain is real, you got your answer.
So exactly what is mud rain and where does it come from? Rain dust or mud rain is caused when dust and other contaminants end up in the atmosphere. Once these tiny particles are suspended in the air and it begins to rain the moisture mixes with it. As the rain falls through the dust and debris it begins to collect and fall, creating what we call mud rain. So you aren't just imagining it, it's real. So why did it happen in Lawton?
Most meteorologists agree that with all the recent wildfires we've had in S.W. Oklahoma lately, along with all the high winds, the conditions were perfect for mud rain. A lot of ash, dust, and debris ended up in the atmosphere with the fires and winds. Once it started to rain it mixed with all the particles dumped mud rain all over Lawton, Fort Sill. While it can make a mess of things it's good in that it cleans the air and helps improve the overall air quality. We're expecting more rain in the forecast early next week. Hopefully, it'll clean up some of what this last storm did and we won't see any more mud rain. Guess we'll have to wait and see...
The best Lawton, Fort Sill Facebook pages & groups to join, follow & be a part of.
If you just moved here, welcome to Lawton, Fort Sill we're glad you're here. It can be difficult moving and starting up in a new place. Trying to make friends, find things to do, get more information about the town itself, and just get acquainted with all the goings-on. We're here to try and help you out with a list of the best Lawton, Fort Sill Facebook pages and groups you should join, follow and be a part of.
Top 10 most terrifying towns & scary cities in Oklahoma
While Oklahoma is well known for its beauty and friendly people there are a few places in the Sooner State you'll want to avoid. These are the most terrifying towns and scary cities in the state. It's not that they're bad places, or plagued with crime and other negative factors. The towns and cities below have one single thing in common. They all have active paranormal and supernatural phenomenons. From ghost stories to urban legends and tragic tales. A lot of these places are well known to those who live in Oklahoma and even all over the nation. If you're looking to get scared or do a little ghost hunting you can start with the list below.
Lawton Properties Declared Nuisances By City of Lawton
While you can't always judge a book by its cover, homes and businesses are different. Here are the structures the City of Lawton is forcing owners to update or demolish in the most recent update to the Lawton Dilapidated & Dangerous Properties list. Since taking the photos, some of these structures have had fires, others have unrepaired issues... this is just what they looked like the last time Google came through town.
Where to Find the many murals by Justin Hackney's Spreading PAINT in Lawton, Fort Sill.
If you've driven around town you've probably seen all the murals we have in Lawton, Fort Sill. If you take the time to look you'll notice that they're everywhere. We're lucky to have so many talented artists that share their work with us regularly by painting murals. One name you've probably heard before is Justin Hackney and
Spreading PAINT
. His work of masterful murals can be found all over town. He's done some of the very best and has painted everything from rock stars to celebrities and everything in between. He has a style all his own and has painted murals in full color, vivid transposed negative style, and in black and white. Be on the lookout for his latest mural masterpiece he's going to keep painting them so long as people want them and there's wall space. Looking forward to seeing his next one! Check out the gallery below of Justin Hackney's Spreading PAINT murals and where to find them. We'll continue to add to the gallery as he paints them.