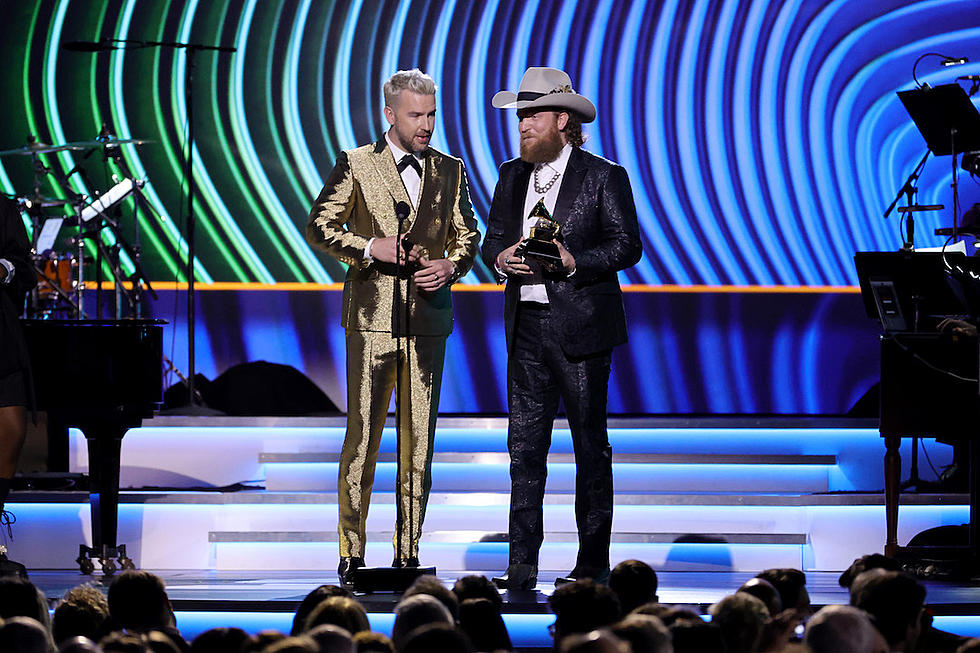 Brothers Osborne Tease 'Big Things Coming,' Wipe Their Instagram Clean
Matt Winkelmeyer, Getty Images
Brothers Osborne are cooking up something new, and they're nearly ready to share details. The brother duo wiped their Instagram on Thursday morning (March 23), sharing just one post on their page: A message reading "Big Things Coming," which urges fans to join their Family Fan Club.
The pair didn't share any more details than that, though there's good reason to suspect that new music from the Brothers Osborne might be on the way. Their last album, Skeletons, came out in late 2020, and a deluxe version followed in January 2022.
Since then, the bandmates have been busy — they've played a number of benefits and awards shows, won some awards and collaborated with a number of their talented musical pals. Band mate John Osborne even worked as a producer on Ashley McBryde's Ashley McBryde Presents: Lindeville album, a collaborations project that features T.J. Osborne on one song.
The band has hinted that new music is on the horizon, and during the Country Radio Seminar in Nashville in early March, they shared a live debut of a new song called "Roller Coaster." When they shared footage of their performance on social media, they wrote "coming soon" in the caption of the clip.
The brother duo have been just as active personally as they have in their professional pursuits. In early 2021, T.J. Osborne came out as gay, becoming one of a very small group of openly gay artists who are signed to major country labels. He has been an advocate for the LGBTQ+ community in country music and Tennessee at large, participating as the Grand Marshal in the 2022 Nashville Pride Parade and bringing his partner, Abi Ventura, as his date to awards shows and other major industry events.
Meanwhile, John Osborne has shared his story of struggling with mental health and suicidal ideation, explaining that he suffered tremendous anxiety and depression while creating the Skeletons album. In fact, he considered quitting music and even ending his life.
John has gone through much happier big personal changes over the course of the last year. He and his wife, singer-songwriter Lucie Silvas, announced in late 2022 that they were expecting twins after a long and difficult IVF journey. Silvas gave birth to boy-girl twins Maybelle and Arthur — the couple's first children — on March 21.
Meet the Country Babies Born in 2022
Many of country music's biggest stars have welcomed new bundles of joy in 2022. Find out which artists have expanded their family or are expecting babies this year.