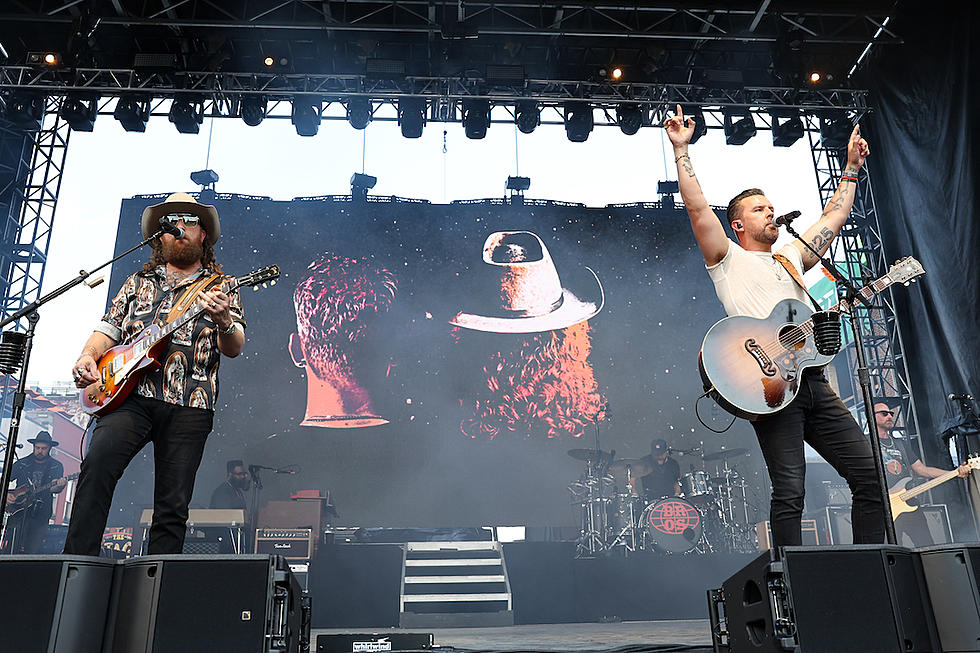 Brothers Osborne to Receive 2023 St. Jude Angels Among Us Award
Terry Wyatt, Getty Images
Brothers Osborne are the 2023 recipients of the Angels Among Us Award, an honor presented annually to a country act for outstanding support of St. Jude Children's Research Hospital and the children and families they serve.
"What an amazing honor to receive the Angels Among Us Award from St. Jude," says John Osborne, one half of the sibling duo.
Brothers Osborne have been supporters of the hospital's lifesaving mission since 2014, when they first toured the Memphis facility as newcomers to the country genre.
Since then, they have routinely participated in fundraising events for St. Jude, providing auction items, playing benefit shows, meeting with St. Jude kids and families and participating in the hospital's annual #ThisShirtSavesLives campaign.
"We constantly find inspiration when spending time with the patients and families of St. Jude," John continues. "Together with other artists and country radio listeners, we can make a difference in helping ensure no family receives a bill from St. Jude for treatment, travel, housing or food, allowing the focus to be on helping their child live. It's an incredible mission, and we are grateful to be in a place to help support such an amazing cause."
Brothers Osborne will receive their trophy as part of the 2023 Country Cares for St. Jude Kids weekend this October. Previous Angels Among Us Award recipients include Scotty McCreery, Florida Georgia Line, Jake Owen, Lady A, Randy Owen, Brad Paisley, Darius Rucker and more.
Ever since St. Jude Children's Research Hospital opened its doors in 1962, the organization has worked tirelessly towards its mission of making sure no child dies from cancer. The Memphis hospital treats children diagnosed with pediatric cancer and other catastrophic illnesses, and research conducted at St. Jude has helped push the overall survival rate of pediatric cancer from 20 percent to 80 percent since the 1960s. The hospital freely shares its research and breakthroughs throughout the world so that as many children as possible can survive, and families never receive a bill from St. Jude from treatment, travel, housing or food.
To become a partner in hope and support St. Jude, visit their website.
Brantley Gilbert + More Share What They've Learned from St. Jude:
Country Artists at St. Jude Through the Years: