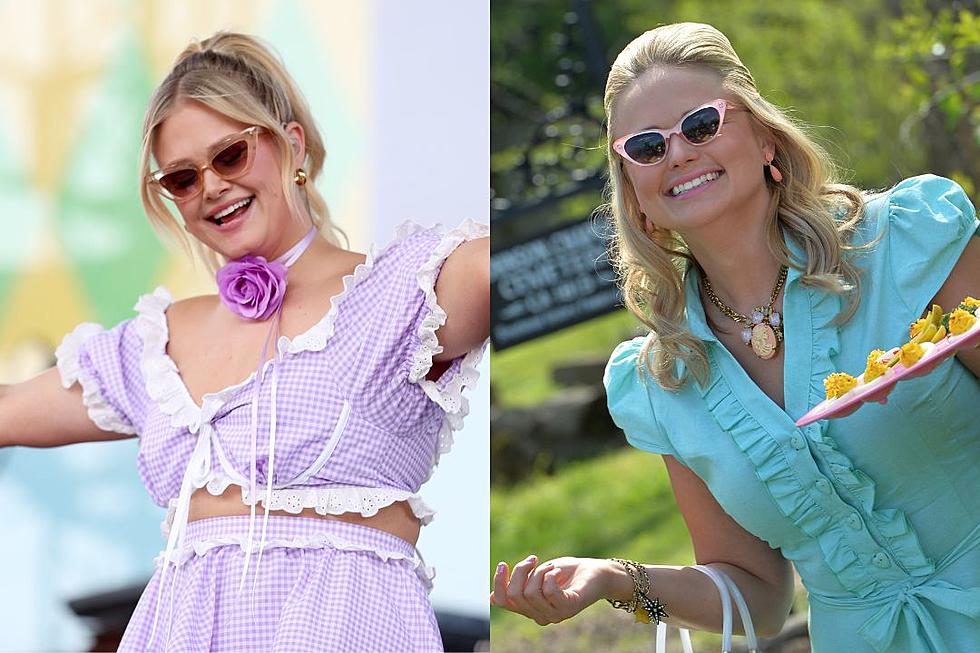 Hailey Whitters Was Once Hired by Miranda Lambert to Be a Body Double
Danielle Del Valle, Rick Diamond, Getty Images
Rising country star Hailey Whitters has made her country radio debut with a catchy song called "Everything She Ain't" — a song which also won her New Female Artist of the Year at the 2023 ACM Awards.
It has sass, class and is a great female-empowerment type of country song, so it wasn't too surprising when I asked Whitters if people have told her she reminds them of anyone else, and she responded with a chuckle, "Miranda Lambert."
I asked her if she's ever been able to meet the "Little Red Wagon" hitmaker, and it turns out Whitters has the most epic story of right person, right place, right time.
"I was walking to work at a hair salon, and I got stopped on the street by her music video director. She was like, 'Hey, what are you doing tomorrow?'" the newcomer recalls. "I was like, well, I'm working, actually — let me go in and ask my boss if I can have tomorrow off."
Her boss gave the green light, so the singer went back outside, only to be met by Lambert herself standing next to the video director.
"The video director turned to Miranda and said, 'I think she is going to play you in the "Fastest Girl in Town" video shoot tomorrow.'"
Whitters says Lambert looked right at her and said, "Well, if she's gonna play me, I'm glad she's cute!"
The then-hair stylist went to Dickson, Tenn., the next day for the "Fastest Girl in Town" music video shoot, where she played Lambert's body double.
Whitters' "Everything She Ain't" currently sits at No. 16 on the country radio charts. She is currently out on tour, with dates scheduled until November. She recently performed the hit at Cascade Hollow Distillery as part of the George Dickel National Bourbon Day celebration.
Evan Paul is the host of Taste of Country Nights, a syndicated radio show heard on more than 120 country radio stations nationwide, every night from 7PM to midnight. He plays the best new country music and interviews today's top stars, like Luke Combs, Miranda Lambert, Dan + Shay, Keith Urban, Carrie Underwood, Luke Bryan, Chris Stapleton, Lady A, Morgan Wallen + more! 
Pictures: Miranda Lambert + Brendan McLoughlin Walk the 2023 Grammys Red Carpet
Also included: two photos of Lambert and Mcloughlin from Saturday night's (Feb. 4) pre-Grammy gala.
Top Miranda Lambert Songs - Her Greatest Hits + Best Deep Cuts
Miranda Lambert's Top songs include No. 1 hits, misfires at country radio and deep cuts that fans hope the record setting Female Vocalist of the Year will play live. Since 2005, Lambert has given fans consistently honest country music that hits the soul. We've been there through her ups and downs, as she fell in and out of love. The anger, the pain, the love and the crazy — it's all here on this list of Miranda Lambert's 20 best songs.
See Photos of All the Performances at the 2023 ACM Awards