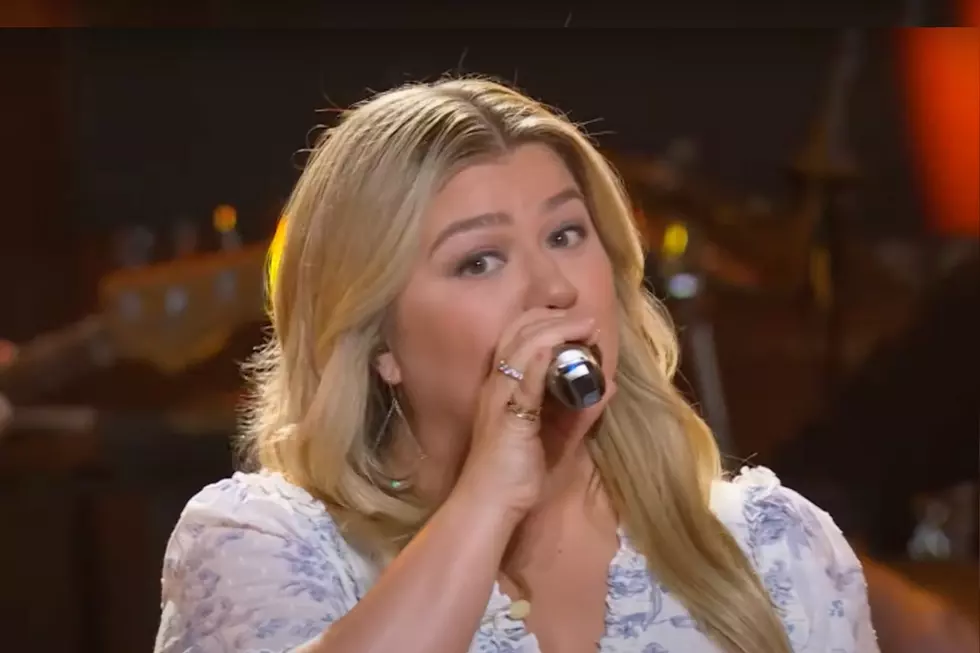 Kelly Clarkson Covers Hailey Whitters' Feel-Good 'Everything She Ain't' [Watch]
YouTube
Global superstar Kelly Clarkson put her spin on Hailey Whitters' bouncy "Everything She Ain't" on the Jan. 26 installment of her namesake talk show's Kellyoke segment.
Donning a flowy floral dress fitting for the Whitters aesthetic, Clarkson opened the track with the first verse, before transitioning to the singalong chorus, bridge and chorus once again.
"The whiskey in your soda, the lime to your Corona / Shotgun in your Tacoma, the Audrey to your Hank / She's got a little style and a Hollywood smile / But believe me, honey, good as money in the bank / I'm everything she is and everything she ain't," the "Since You Been Gone" hitmaker sings in the cheery chorus.
While Clarkson's rendition is more polished and less rootsy — with drumbeats notably replacing the song's signature handclaps — it still captures the pure euphoric essence of Whitters' jaunty number, which is currently at No. 34 and climbing on the Mediabase Country chart.
In a Facebook post, the beloved up-and-comer gave her stamp of approval to Clarkson by writing in the caption, "I like your style Kelly Clarkson," and accompanying it with two clap emojis.
Over the span of 24 hours, Hailey Whitters brought "Everything She Ain't" to her late-night television debut on Jimmy Kimmel Live! on Jan. 25, before waking up to Clarkson covering that same song on her daytime talk show the next day.
Clarkson is known for covering popular songs during the Kellyoke segment on her Kelly Clarkson Show. Prior to Whitters, the powerhouse vocalist also covered hits made famous by country artists such as Chris Stapleton, Martina McBride and the Chicks.
"Everything She Ain't" is Whitters' first-ever single on country radio and the lead single from her latest album, Raised, which was named by Taste of Country as the Best Country Album of 2022.
To date, the neo-traditional tune has accrued more than 100 million global streams across all streaming platforms.
See the Top 50 Country Duets of All Time!