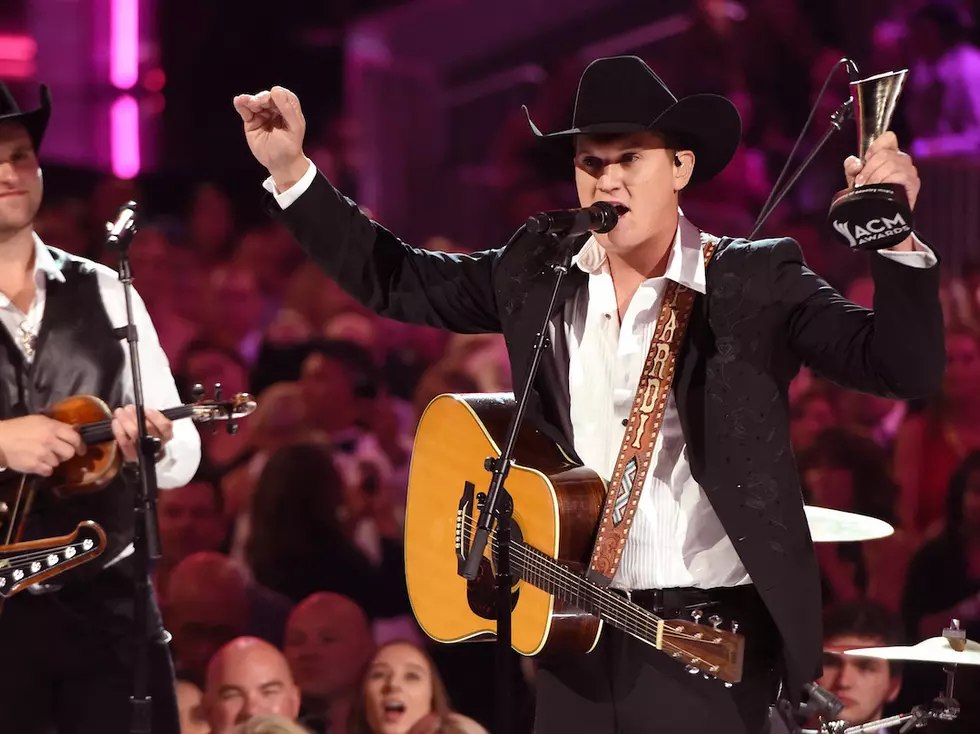 Jon Pardi Performs 'Dirt on My Boots' at 2017 ACM Awards
Ethan Miller, Getty Images
Jon Pardi performed his single "Dirt on My Boots" at the 2017 ACM Awards on Sunday night (April 2).
"Dirt on My Boots" is the second single off of Pardi's sophomore album, California Sunrise; it also happens to be the second boot-related single from that album, following the debut single "Head Over Boots."
"Dirt on My Boots" was written by Rhett Akins, Jesse Frasure and Ashley Gorley, and Pardi has described it as "a very club, honky-tonk kind of song" about kicking back after a hard day's work.
Pardi has already won his first ACM trophy for New Male Vocalist of the Year, the first major honor for the singer. Following his performance, Kellie Pickler presented him with his new trophy.
"I've got so many people to thank. Country fans, country radio," Pardi shared from stage, before listing several people from his record label, Capitol Records. "Everybody that's helped me get to here. Thank you so much!"