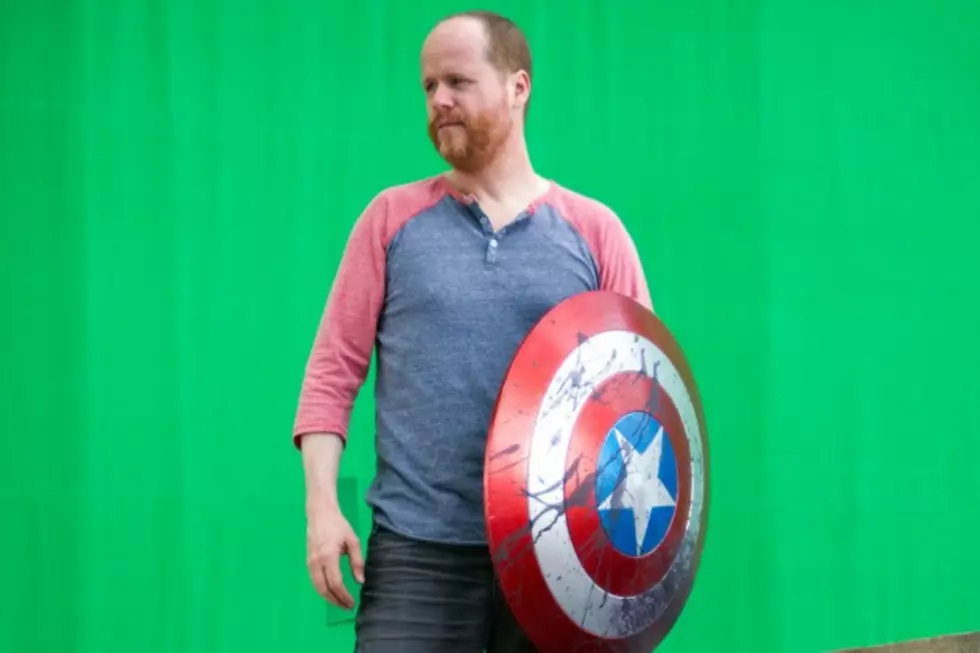 Joss Whedon Explains Why He's Not Returning For 'Avengers: Infinity War'
Marvel
We were on the 'Avengers 2' set last year and it was very clear, even though filming was only about halfway done, that Joss Whedon wouldn't be coming back for another 'Avengers' movie. As we mentioned in our interview with him, he was, by his own admission, completely worn out. We didn't address his future at the time, but now that filming has wrapped and the movie is only about three months away, Whedon was asked point blank about his return, and it's pretty much what we all expected.
Whedon spoke about a potential return (or lack thereof) in the latest issue of Empire Magazine, with the cast of 'Avengers 2' on the cover, saying, "I couldn't imagine doing this again."
It's enormously hard, and it be, by then, a good five years since I created anything that was completely my own. So it's very doubtful that I would take on the two-part 'Infinity War' movie that would eat up the next four years of my life. I obviously still want to be a part of the Marvel Universe—I love these guys—but it ain't easy. This year has been more like running three shows than any year of my life. It is bonkers.
Back in November it was reported that Joe and Anthony Russo, currently prepping 'Captain America: Civil War', were the frontrunners to direct 'Avengers: Infinity War', the two-part finale to the 'Avengers' films. (Even before that, 'Guardians of the Galaxy' director James Gunn was mentioned as a possible candidate.) Whedon and Marvel have slowly been preparing a succession plan in the increasingly likely event that Whedon wouldn't return.
And, in fact, they almost didn't get Whedon to return for 'Avengers 2', for these very reasons. He told us "I actually didn't want to make" a sequel, but eventually couldn't resist the opportunity to write an Ultron-centric movie. Marvel was able to get him back, via a lucrative three-year deal, but that deal ends on June 1, just one month to the day after 'Avengers 2' opens in theaters.
As Whedon says, it wouldn't surprise us at all if he took over some advisory role within Marvel Studios, polishing scripts, giving advice, etc., but the days of his hands-on approach look over. He'll likely work on an original project next, after which, Disney will back up a Brinks truck and beg him to write and direct 'Star Wars: Episode 9'.
'Avengers 2' opens in theaters on May 1.