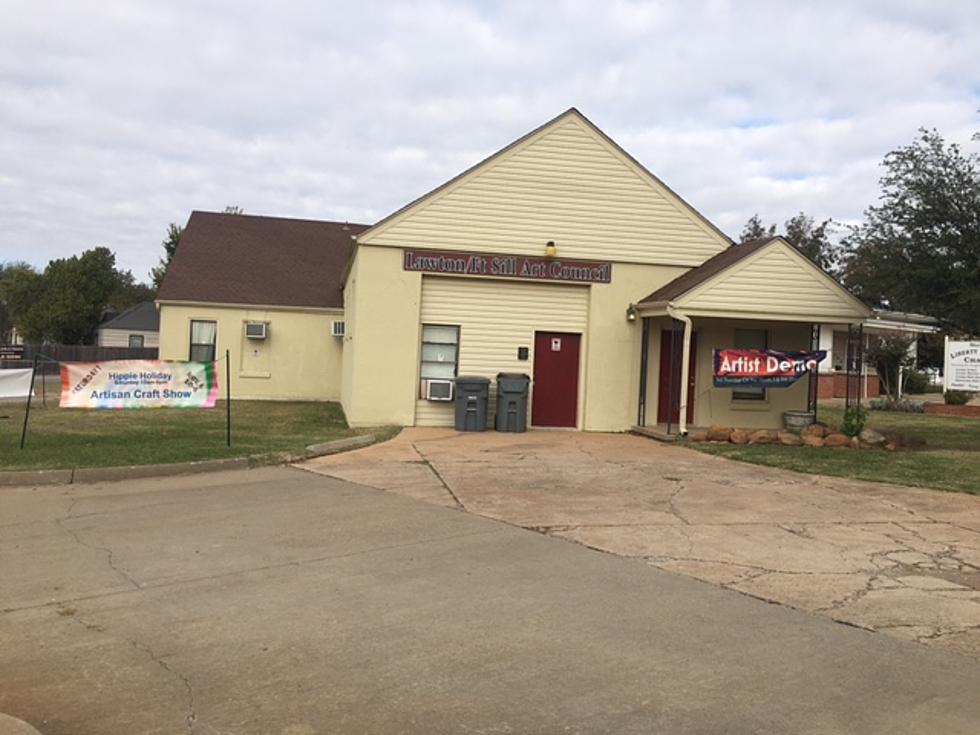 Lawton, Fort Sill Art Council's "Hippie Holidays" Artisan Craft Show is This Saturday!
TSM Lawton: Critter
This weekend on Saturday, November 6th (11-06-21) the Lawton, Fort Sill Art Council cordially invites you to the 2021 Hippie Holidays Artisan Craft Show. It'll be taking place at the Lawton Fort Sill Art Council located at 1701 N.W. Ferris Avenue from 10:00am until 6:00pm. Everyone is welcome and it's FREE to attend!
The Lawton Fort Sill Art Council's Hippie Holidays Artisan Craft Show will feature over 25 local vendors with all kinds of unique one-of-a-kind items and fabulous gift ideas. Come out with your gift list to get a head start on all your holiday shopping. They've got something for everyone on your list this year, including your pets.
Some of the items and products you'll find include holiday decor, beautiful handmade jewelry, crochet and embroidery, metal art, delicious jams, tasty jerky, herbal teas, vintage-style aprons, and a whole lot more! All created by local and area artists. Shop local this holiday season and support local artists and businesses.
It's going to be a good time and for a great cause. Bring some canned food and/or non-perishable food items to donate. You'll receive a raffle ticket and could win a FREE GIFT from one of the artists/vendors at the Hippie Holidays Artisan Craft Show. They'll also have Bandit Burgers and Bites food truck set up with some tasty eats and treats. So stop by do a little holiday shopping and grab a great burger too!
You can get a sneak peek of the vendors and artists tonight on the official Lawton, Fort Sill Art Council's Facebook page. They'll be doing Facebook live this evening, around 7:00pm tonight highlighting all the vendors and products. Get more information about the event on the Lawton Fort Sill Art Council's official Facebook Page or the Hippie Holiday event page.  It's tomorrow (11-06-21) from 10:00am to 6:00pm.
Look inside this Epic Eastside estate for sale in Lawton, OK.
Take a look inside of the most expensive house for sale in Lawton, Fort Sill. This mini-mansion is an epic Eastside estate that's listed for
$1,500,000
by
Jeanne Rock of Re/Max Professionals
. If you've been on the Eastside on Flowermound Road you may have seen this house, it's
located at 610 N.E. Flowermound Road.
It's a 3,900 square foot, 4 bedroom, 3 bath, 3 living room, 3 car garage home that sits on 54 plus acres!
If you'd like to see what $1,500,000 would buy you take a virtual tour, scroll through all the photos below:
Where To See Fall Colors In Oklahoma
Whether it's the feeling you get when you see falls warm colors in the trees, or the comfort of a memory you recall from a younger time in your life, there are places in Oklahoma to see the beauty of autumn.
Check out this Amazing Castle for Sale in Oklahoma
You could be the king or queen of this castle in Tahlequah, OK. It's an amazing home that features a 2 story 4 bedroom, 2.5 bath house along with a 2 story chapel on the property. There are lots of gardens, outdoor scenery, patios, a gazebo, and there's even a waterfall. It's the ultimate kingdom and it could all be yours for just $750,000. So are you interested? If so contact
Sherri Sanders of McGraw Realtors
for all the details.
The Beauty Of Southwest Oklahoma
Too many people spend too much time complaining about being in Southwest Oklahoma. If only they'd shut their mouths and open their eyes from time to time, then they'd see the true beauty of this place.