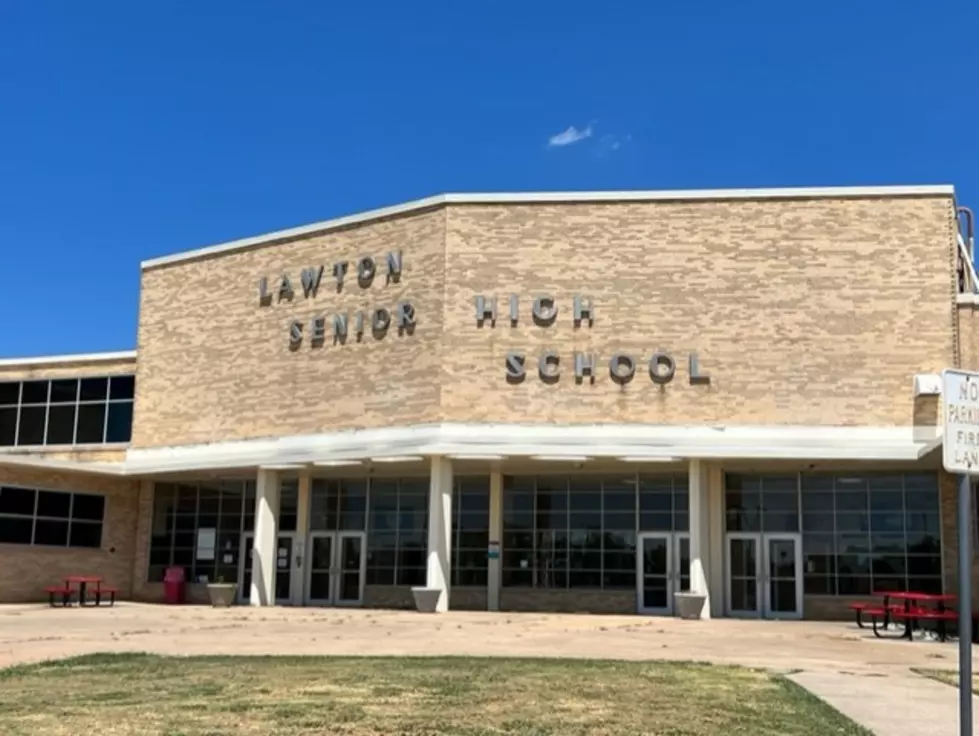 Lawton High School Welcomes 'Engage OK on the Road'
Jeri Anderson
Even in the Summer, the learning continues.  Especially for Oklahoma educators.  Finding ways to engage students is a teacher's number one priority, and learning through workshops and conferences makes it way more fun!
Lawton Public Schools (LPS), is proud to host the Oklahoma State Department of Education's (OSDE) annual EngageOK on the Road summer education conference on July 13. The one-day conference will be held at Lawton High School from 8 a.m. to 3 p.m.
This is a free conference for local educators and will offer more than 100 professional development workshops. Sessions include everything from assessing student understanding, keeping students safe online, implementing health education, planning for success in federal programs, and many more.
The conference will begin with Lawton Public Schools Superintendent Kevin Hime along with a Keynote address from Oklahoma Superintendent of Public Instruction, Joy Hofmeister.
"We are so thrilled to host another incredible day of PD for our staff and area educators," Hime said. "It's always exciting to see our educators collaborate and build their network to provide the best educational environment for our students."
Superintendent Hofmeister will then moderate a discussion with a student panel made up of 6-8 juniors and seniors from school districts across the area.
EngageOK on the Road is being offered at seven school districts across the state. Following the conference in Lawton, OSDE will travel to Southmoore High School on July 14, Jenks High School on July 18, McAlester High School on July 19, and Durant High School on July 20.
The conference is offered at no cost to educators, but attendees must register. For more information and to register in advance, visit http://engage.ok.gov/on-the-road/.
Look Inside This EPIC $6,950,000 Oklahoma mansion!
Take a tour of this incredible mansion in Oklahoma City, OK that's for sale. If you have
$6,950,000
you could be the proud new owner of this one-of-a-kind estate. It's located at
9200 N. Sooner Road in Oklahoma City, OK.
and is listed by
Kermit Brown
of
Chinowth & Cohen Realtors
.Can you imagine actually living here?
Scroll through all the pictures for a look inside and take a virtual tour of this one-of-a-kind OKC mansion.
Getaway, Relax, Unplug & Unwind at Oklahoma's Premier & Most Luxurious "Glampgrounds" Located in Lawton, OK.
Top Mispronounced Towns That Show You're Not From Oklahoma
Just for funs, try to pronounce these town names before hopping to the phonetics...
Oklahoma's Most Legendary Food Challenges
While you can certainly accept social trends in eating at chain restaurants for the rest of your life, you'd at least get a show with your dinner while watching the iron stomachs of Oklahoma tackle the biggest and most legendary food challenges at the various mom & pop restaurants spread all across the Sooner State.
How To Save More $$$ During PSO's Power Hours
When you sign up for PSO's Power Hours program, you're basically making a bet with PSO that you can consume less power during the peak load times, opting instead for the much cheaper off-peak times. While it sounds easy enough to do, it's quite the challenge, especially on the hottest days of the year. If you're up for it, here's how to really cut that energy usage during peak hours.