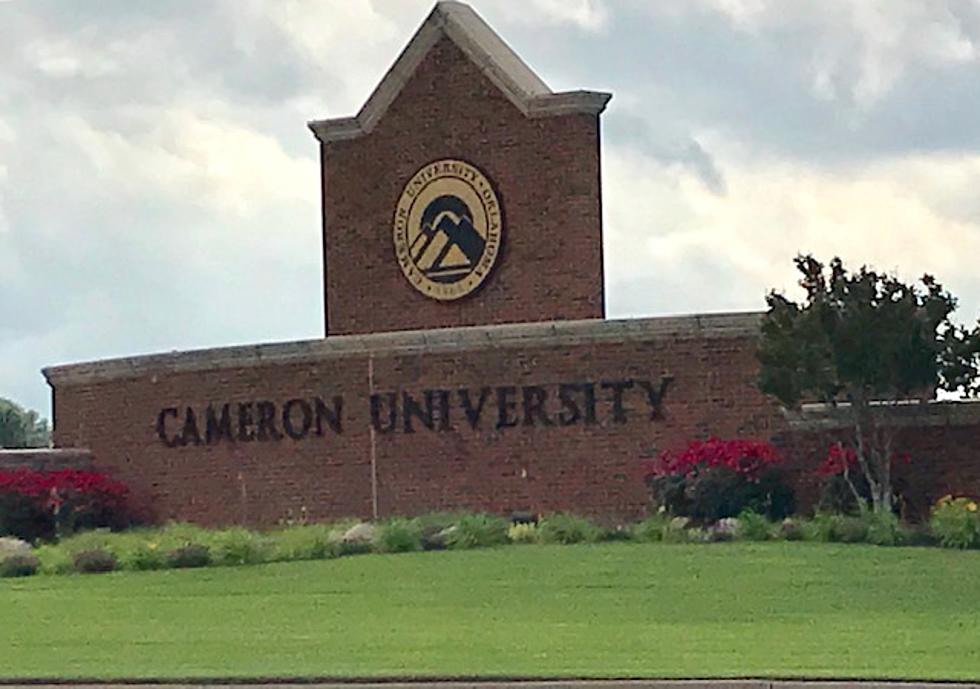 Lawton Named Best College Town in Oklahoma!
TSM Lawton: Jeri Anderson
When you think of college towns in Oklahoma more often than not you think of Norman and Stillwater, home to O.U. and O.S.U. However, it might surprise you that Lawton, home to Cameron Univesity, has been named the #1 college town in Oklahoma. That's right our happy, humble, medium-sized metropolis of Lawton, Fort Sill is the best college town in the Sooner State according to a new study by reviews.org
I know a lot of you are shocked by this, myself included. No offense to Lawton or Cameron University they're great, but I figured when it came to winning the best college town in all of Oklahoma, that it would go to Norman or Stillwater. How did this happen and what were the criteria to be named the best college town in the state? Well, a lot of different factors were considered in breaking down the best college towns by state.
The study was conducted by Reviews.org and it lists all the best college towns in the Nation by state. Click here to view the entire map to see which towns won. There are more than a few surprises. So how did they pick the best? Reviews.org listed several key factors that cities had to meet including the cost of living, public transportation, housing, job opportunities, entertainment, and the actual cost of college itself.
Some of the other criteria they used in coming up with the list include local bars, nightlife, college-educated population along with other lifestyle categories. Click here to read the study and the breakout of all the different criteria they used. As you can imagine it has caused quite the controversy online and elsewhere. Some agree others disagree with the Reviews.org list of the best college towns by state.
Funny, Crazy & Unusual Street Names Found in Oklahoma
One thing's for sure, Oklahoma has a ton of funny, unusual, and downright crazy street names. Across the Sooner State in every town, city, and rural community you'll find hilarious streets and roads with some of the most bizarre names you can think of. When they were named, more than likely years ago, I'm sure no one thought they would be considered crazy or funny at the time. Well, times have changed! Now some of these street names had to be deliberately named by someone with a great sense of humor. At least in my opinion anyway. Scroll through the photo gallery to check out some of Oklahoma's funniest and craziest street names. If you know of a funny or crazy street or road name in Oklahoma take a quick photo of the sign and submit it to critter@townsquaremedia.com and we'll include it in the photo gallery below.
Fun & Kid Friendly Oklahoma Vacation Destinations
Far too often, some bored Karen whose only personality trait is complaining about everything will say something along the lines of "There's nothing to do in Oklahoma..." That's simply not true. There is a ton of stuff to do in Oklahoma that you and the kids will love, you just have to know where to find that stuff and have the gumption to hop off the couch and go do some of it.
The best Lawton, Fort Sill Facebook pages & groups to join, follow & be a part of.
If you just moved here, welcome to Lawton, Fort Sill we're glad you're here. It can be difficult moving and starting up in a new place. Trying to make friends, find things to do, get more information about the town itself, and just get acquainted with all the goings-on. We're here to try and help you out with a list of the best Lawton, Fort Sill Facebook pages and groups you should join, follow and be a part of.
Cheapest Places To Buy Gas In Oklahoma
If you're planning a road trip, you might try to pattern your fueling stops in these places.