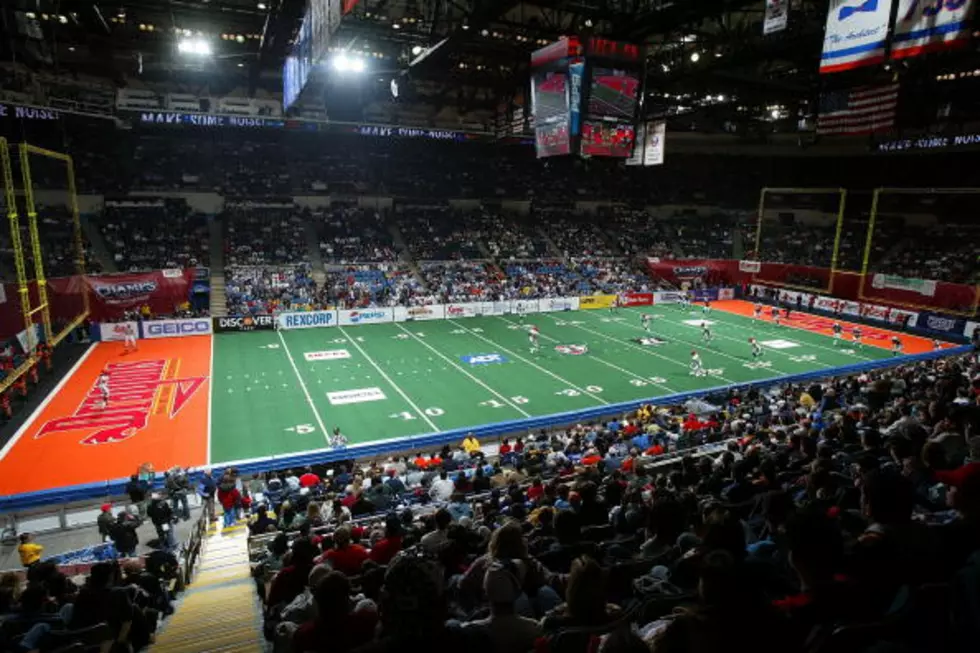 Lawton Native To Start Arena Football Team
Photo by Jim McIsaac/Getty Images
An ownership group led by former Eisenhower Eagle and NFL player Ray Austin has purchased the rights to an Arena Football League expansion team. The ownership group is taking an unusual step as they have decided to let fans vote on play-calling, personnel, and even where the team to call home. Fans are being given two options: Oklahoma City and Salt Lake City, UT.
Though he was born in Greensboro, N.C., Austin grew up in Lawton, having played football at, and graduating from Eisenhower high. After graduation, he went on to the University of Tennessee. He later played defensive back for the New York Jets and Chicago Bears, after being selected in the fifth round of the 1997 NFL draft by the Jets.
The team's ownership group also includes includes five-time Pro Bowl and two-time All-Pro Al Wilson of the Denver Broncos, as well as Andy Dolich, Former Chief Operating Officer of the San Francisco 49ers and Golden State Warriors, as well as Executive Vice President of the Oakland A's, and President of Business Operations for the Memphis Grizzlies.