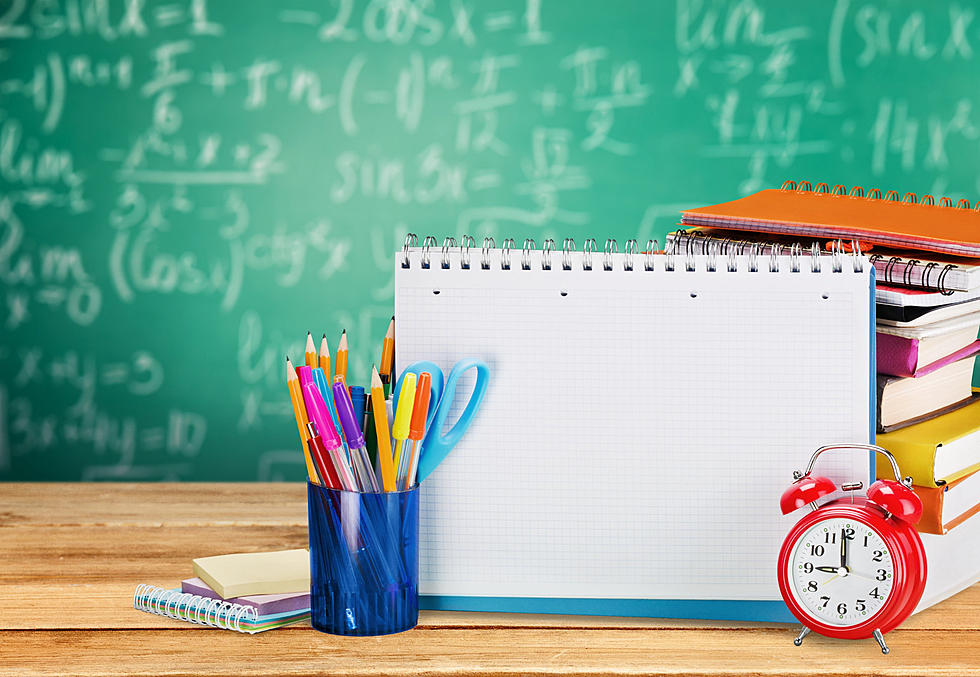 Lawton Public Schools Have Reopened & Updated COVID-19 Testing
artisteer
Local and area kids are back in school today, LPS (Lawton Public Schools) have reopened their doors and campuses for in-person learning starting today (01-18-22). The news broke early last week on Tuesday (01-11-22) that all Lawton Public Schools were going to shut down temporarily due to COVID-19. Students finished out the week with virtual classes and it gave schools the opportunity to do some deep cleaning and sanitation. The new COVID-19 variant Omicron has severely impacted our local and area schools.
Due to the virus, there were a lot of absences for both students and teachers alike which made it difficult to remain open. Hopefully, things have and will continue to improve over the next few weeks. LPS is doing all they can to help stop and/or slow the spread of COVID-19 and the Omicron variant. Evidently, this new Coronavirus strain is more contagious and is easily spread which makes it more difficult to battle. LPS Superintendent Kevin Hime issued a statement/letter about the return to in-person learning:
LPS Family:
Tomorrow, we will return to Face to Face learning. In doing so, I urge you to keep your student home if ill or not feeling well to ensure the health of all students and staff. This will help mitigate the chances of having to go remote for longer periods of time. Please be sure to communicate with your school if your student will be out.
Also, if your student is showing COVID symptoms, we do have COVID testing sites throughout the district. That information can be found on our website. 
We can't wait to see our students tomorrow. I want to thank you for your continued support and grace as we navigate through this pandemic. We will get through this together.
You can get more details on the official LPS website by clicking here. LPS has also updated its COVID-19 testing schedule for all LPS students and staff members. See the release below for all the details:.
The testing listed above is for LPS students and staff members only. Between the shutdown last week and the new COVID-19 testing schedule it will help slow the virus down and keep the levels of infections from rising. You can stay up to date with all the latest news by visiting the official LPS website.
America's Various Lawton's Ranked
For the record, Canada has a Lawton way off in Alberta but it doesn't count because a country's chosen icon can't be a leaf when it should have been an equally awesome bird of prey. 'Merica.
Tour the most expensive house for sale in Oklahoma!
It's being called the most premier luxury listing in all of Oklahoma on
Zillow.com
. This massive mansion in
Arcadia, OK. at 400 Deep Fork Circle
is listed by
Ty Burnett of 525 Realty Group
. It currently has an asking price of
$5,950,000
making it the most expensive, if not one of the most expensive houses for sale in the entire state. So what will almost six million dollars get you? A lot! This epic 12,020 square foot estate sits on over 2.5 acres and features 7 bedrooms and 9 bathrooms. It comes with its own guest house, resort infinity pool, cabana, and gym. The chef-inspired kitchen features all professional, commercial-grade appliances. There's a THX theater room and entertainment suite complete with its own bar. The master bedroom has a see-through fireplace, huge celebrity-style closets a garden room, and heated marble floors in the master bath. It has a basement a wine cellar and tons of outdoor patio and sitting areas.
Scroll through all the pictures below and take a virtual tour of this one-of-a-kind epic estate located in Arcadia, OK.
Top 10 most terrifying towns & scary cities in Oklahoma
While Oklahoma is well known for its beauty and friendly people there are a few places in the Sooner State you'll want to avoid. These are the most terrifying towns and scary cities in the state. It's not that they're bad places, or plagued with crime and other negative factors. The towns and cities below have one single thing in common. They all have active paranormal and supernatural phenomenons. From ghost stories to urban legends and tragic tales. A lot of these places are well known to those who live in Oklahoma and even all over the nation. If you're looking to get scared or do a little ghost hunting you can start with the list below.