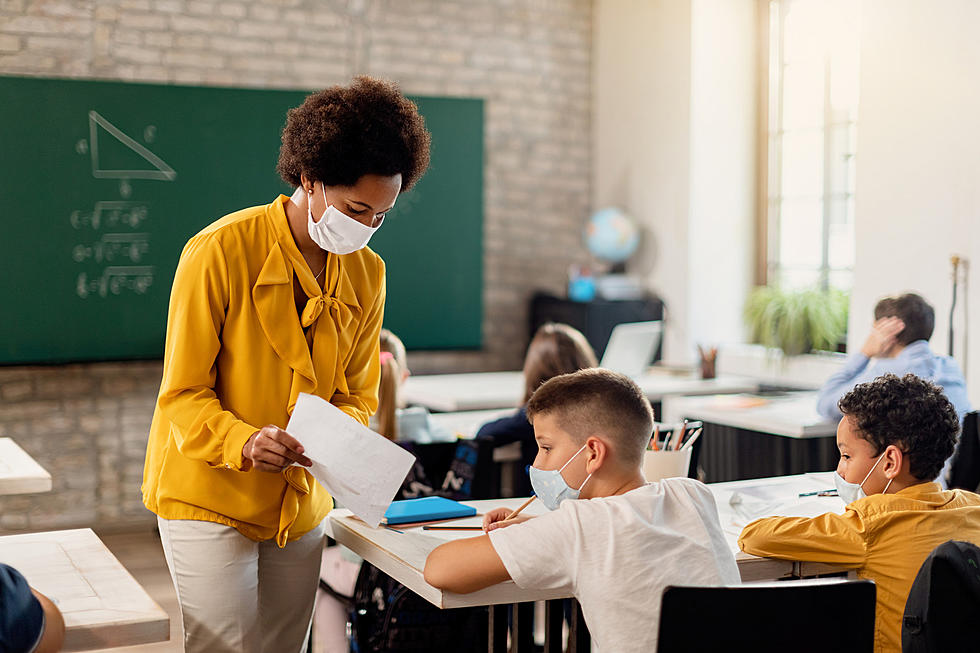 Lawton Public Schools Reinstates Mask Mandate
Drazen Zigic
Last Friday (09-10-21) LPS (Lawton Public Schools) announced that they would be reinstating their mask mandate effective today (09-13-21). LPS Superintendent Kevin Hime released a statement late last week that discussed and outlined the mask mandate and it's reinstatement. The mask mandate is now in effect.
With the recent surge in new positive COVID-19 cases and the threat of the Delta variant becoming more widespread the pandemic has certainly reached it's second, if not third wave. After hearing feedback and concern from parents, students, teachers and health care professionals LPS administrators made the decision to reinstate the mask mandate. See the official LPS announcement/press release below:
Of course reinstating the mask mandate won't go without controversy and complaints. Some wonder if the mandate is even legal due to (SB-658). Awhile back Governor Kevin Stitt signed Senate Bill (SB 658) which prohibits schools from requiring face masks and COVID-19 vaccinations, as well as vaccination passports. The only time schools can require masks is if the Governor declares a state of emergency.
According the the LPS press release above the reinstated mask mandate is legal, at least temporarily as the state courts continued to battle it out. It's legal because the mandate allows for parents to opt out due to medical, religious or personal reasons. If you object to the mandate you can fill out the "Student Opt-Out Form" and turn it in at your child's school. Click here to download and print the form. See the form below:
Just when you think things are finally starting to go back to normal COVID-19 and the Delta variant surge and create another wave of the pandemic. Along with the mask mandate LPS will also be continue their COVID-19 protocols like social distancing, sanitation and hand washing. Hopefully things will improve and we can get back to "normal" ASAP. I know everyone is more than done with all this and looking forward to better days.
So what do you think about all this? Take the quick poll below and let us know your thoughts.
How to Sew a Face Mask
In Pictures: What Education Looks Like Around the World During a Pandemic
CHECK IT OUT: Here's how to stop your glasses from fogging while wearing a face mask