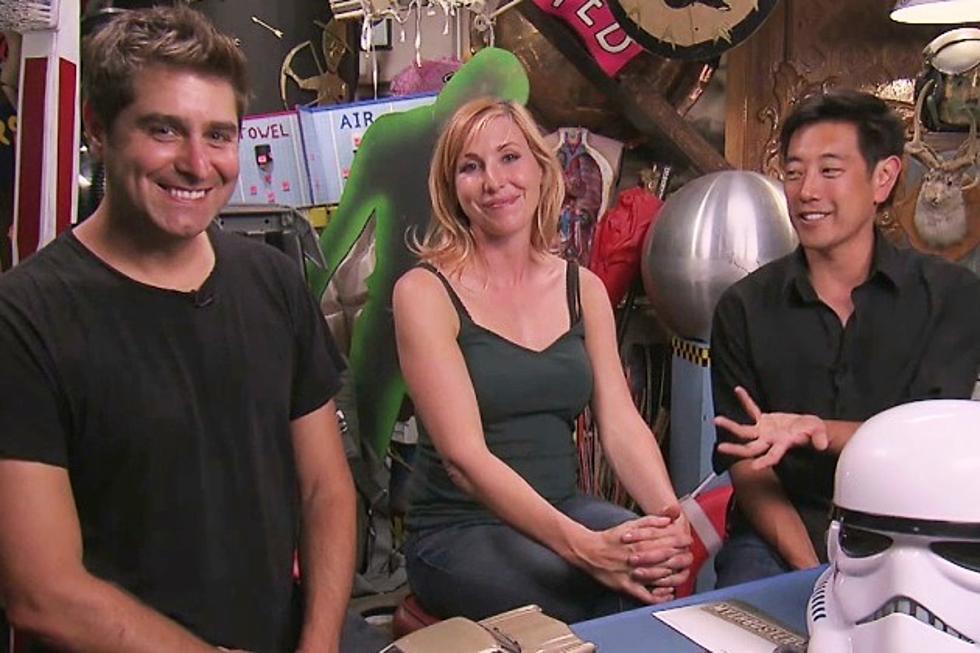 'Mythbusters' Gets "New Direction" in 2015, Kari Byron and M7 Team Not Returning
Discovery
Over the years we've seen the 'Mythbusters' crew making a number of headlines for their many themed episodes and stunts, but the latest news may prove troubling for fans of the longtime Discovery Channel series. Not only are fan-favorite M7 Build Team members Kari Byron, Tory Belleci, and Grant Imahara not returning for the next season in 2015, but the show will undergo a reboot of sorts to take 'Mythbusters' in a "new direction."
The Discovery Channel dropped the news in a video segment at the end of last night's 'Mythbusters' finale, though without explaining exactly why the M7 build team would no longer participate in the series going forward. Having been present since the show's second season, Byron took to Twitter to offer her own take on the "new direction" the show would take in 2015:
I guess you guys are finding out the news right about now. After a decade of the MythBusters, we are no longer with the show. Thank you to all the fans who have supported us. The show is taking a new direction. It was an amazing run. I learned so much about myself and the world. I love you all @MythBusters. I am sad for an ending but there will be exciting new adventures for us.
To wit, the 'Mythbusters' account acknowledged the exit over Twitter as well:
It's tough to imagine why The Discovery Channel would choose to shake up one of its most successful aspects of the series, but the next 2015 round of 'Mythbusters' will at least feature Adam Savage and Jamie Hyneman returning to their central roles. We've included Discovery's video goodbye below, but what say you? Will 'Mythbusters' lack for luster without Kari Byron, Tory Belleci, and Grant Imahara?