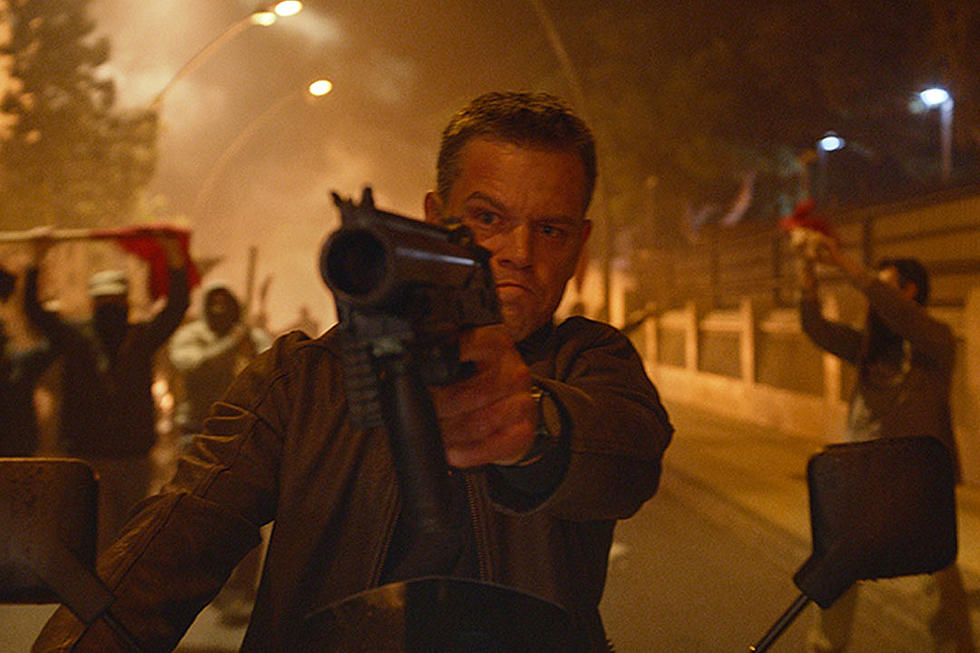 New 'Jason Bourne' Clips Crash Cars and Break Faces
Universal Pictures
Here at ScreenCrush, we've made no secret of the fact that we think 2016 has been a pretty crappy year for summer movies. With everything from The BFG to Warcraft: The Beginning struggling in theaters, the evidence is stacking up that 2016 might be the worst year for summer movies, ever. Still, there is a glimmer of hope on the horizon: both Star Trek Beyond and Jason Bourne come out this month, and those two franchises have historically managed to balance smarts and action in equal amounts.
And for those still pinning your hopes to Jason Bourne, we've got good news for you: Universal Pictures just released three exciting new clips from their newest movie, giving us our first extended look at both Matt Damon in action. The first clip seen above gives us a peek at the highly anticipated Las Vegas car chase; the second and third clips below show a blend of Bourne doing Bourne things and the government agency tracking his movements.
Chaotic car chase in an urban setting? Regular cutaways to a gloomy command center? Countless government agents getting their bones broken by Jason Bourne? Julia Stiles? Yep, that's a Bourne movie, all right.
Will these action sequences deliver on their early promise? I'm no Hollywood insider, but I can share one piece of anecdotal evidence with you. A few months ago, some friends and I met in Las Vegas for a bachelor party. As luck would have it, we happened to schedule the trip only a few days after Jason Bourne had shut down the strip to shoot its dramatic car chase. Our cab driver, a former construction worker who had lived in Vegas his entire adult life, must've talked about the film shoot for ten straight minutes, saying that he'd never seen anything like it in all his years in the city. And if the film can impress a cab driver in Las Vegas, the sky is pretty much the limit, don't you think?
Jason Bourne will crash into theaters on July 29, 2016.