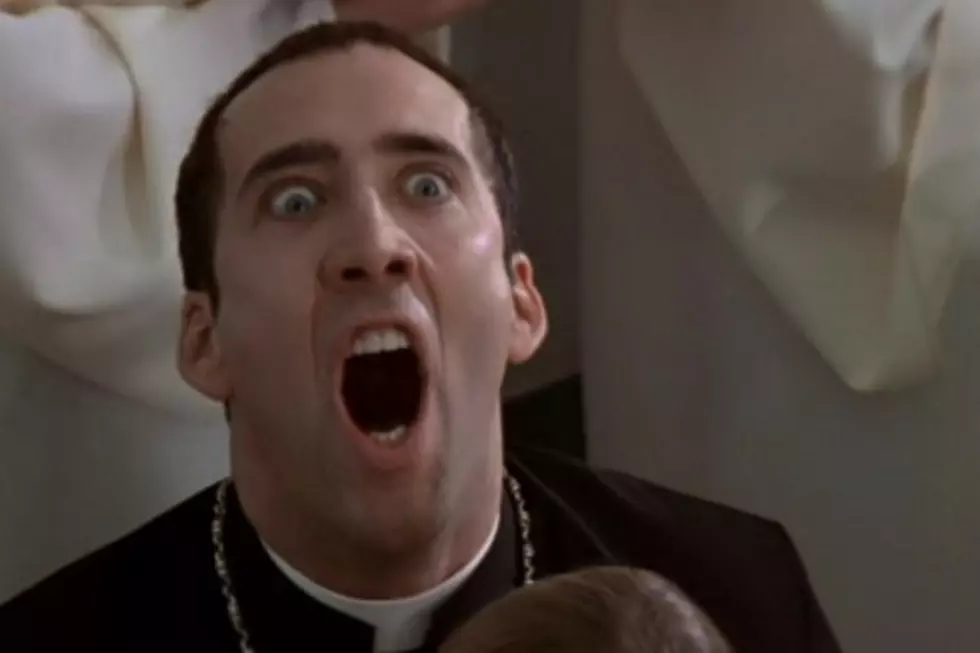 Nicolas Cage's Upcoming Movie is Using Quotes From Satan in Its Ads
Paramount Pictures
Usually when a studio is looking to promote their movie, they'll include a quote from a film critic lavishing superlatives on the movie in question. Nicolas Cage's upcoming movie 'Left Behind' is trying a different approach. Instead of quoting film critics, they're quoting Satan, The Prince of Darkness.
'Left Behind' is a reboot of the Kirk Cameron-led films from the early 2000s (which itself were adaptations of 16 best-selling novels) and tells the story of The Rapture, the prophecy from the Bible when "true believers" (no, not you Marvel fans) ascend into Heaven, leaving the rest of us heathens in a world of chaos (so, like 'This Is the End' with less jokes). So, yes, Nicolas Cage's career has come to the point where he's replacing Kirk Cameron in Christian-based movies.
In a recent post to the film's Facebook page, the 'Left Behind' marketing team posted a promotional image from the film with a quote attributed to Satan himself and the message, "Left Behind will change lives! Make plans to see it in theaters on October 3rd and bring someone who needs to see it!"
So, because Satan is telling you to not bring unbelievers to this movie, you should bring unbelievers to this movie, right? Are we understanding this correctly?
Whatever message 'Left Behind' is trying to get across, it seems to be working. The image has over 23,000 likes and has been shared almost 5,000 times. The top comment is a seemingly nice woman named Cecilia who says, "Satan is a liar and a thief! He comes to destroy! Bring and invite all the unbelievers you can find!" She seems excited for 'Left Behind'.
How it will work for the unbelievers remains unclear. The movie opens on Friday and awareness outside of the Christian community is low. Can Nic Cage actually attract an audience for a movie about God? Considering some of his recent career choices, we're left wondering whether Nic Cage can actually attract an audience for any movie.