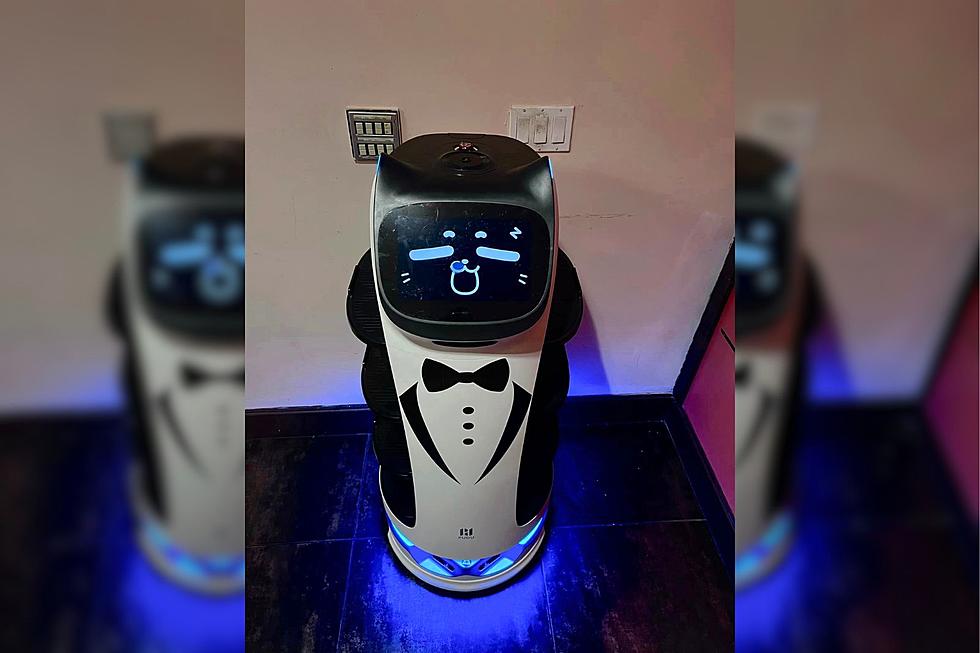 Another Oklahoma Restaurant Gets Robot Waitress
Beijing Restaurant & Bar Facebook, Canva
We've seen an increase in contact-less deliveries and self-checkouts across eateries and stores in Oklahoma. Now we're slowly seeing more robotic waitstaff in the state. Recently, a restaurant in Lawton, Oklahoma, introduced its newest employee - a robot waitress named "Bella."
Earlier this year, a burger joint in Oklahoma City introduced its customers to its robot waitress whose name is also "Bella!" Some Okies hadn't seen a robot waitress before, so this came as a bit of a shock. It looks like the robot waitress can take your order, bring out your order and check you out - so not so much different than what human waitstaff are expected to do.
But I'm sure there are plenty of things a robot waitress can't do that human waitstaff can, like give you a proper greeting! Although, these robot waitresses are pretty cute. Below is the one that started working in an Oklahoma City restaurant earlier this year.
Restaurant in Lawton, Oklahoma, hires first robot waitress.
Recently, Beijing Restaurant and Bar in Lawton, Oklahoma, posted to its Facebook about its newest employee Bella, a robot waitress. It looks to be similar to the Bella that started working in an Oklahoma City restaurant earlier this year. What a coincidence that they have the same name! The Bella robotic waitresses look to be a cat-like robot waitress that's been popping up in restaurants around the world.
So if you're dining in Lawton, Oklahoma, stop by Beijing Restaurant and Bar and request Bella!
Do you think robot waitstaff will become the new norm in Oklahoma restaurants? Or do you have a funny robot waitress story? Send us a message on our official app!
Oklahoma Diner's, Drive-In's, and Dive's Guy Fieri Raved About On TV
We all know Guy Fieri is the self-proclaimed Mayor of Flavortown, and as such, we generally trust his discerning palate to guide us to the best food any place has to offer. At least the places he tends to go often offer up some really good eats, and in looking at this list, having eaten at most of these places a handful of times, he's not wrong. Here are the Oklahoma original restaurants that have been featured on Triple-D.
Oklahoma Restaurants People Swear Are Worth The Drive
Eating out is entertainment. Sometimes it's you and your better half, other times you'll drag the family along with you. Either/or, if you've got time to kill and want to sample the best Oklahoma offers, here are the restaurants' everyone swears are worth every moment in the car to and from.