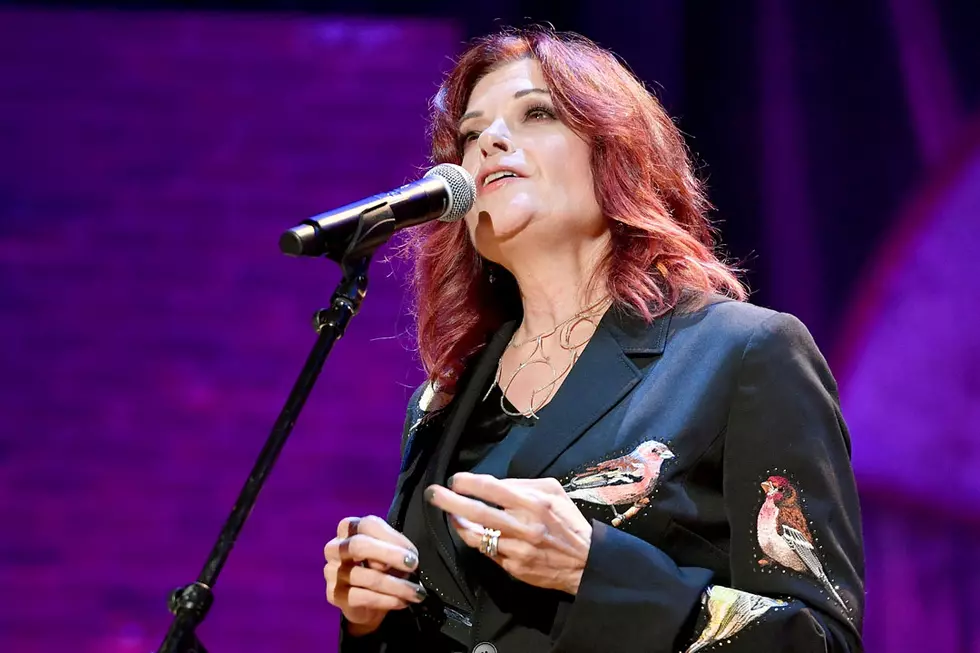 Rosanne Cash Shares Her #MeToo Moments, Ways the Music Industry Can Improve
Erika Goldring, Getty Images
Rosanne Cash offers a raw look at what sexual harassment in the music industry can look like in an essay penned for Billboard.
The country legend starts by admitting revelations in other entertainment industries threw fresh fuel on her own memories and ends with a suggestion for how to achieve a more decent future.
The 63-year-old Cash remembers male radio station employees who'd slip their hands beneath her waist and turn kisses on the cheek into unwelcome nuzzles. There was a rock star she opened for that pursued her relentlessly and the renowned musicians who turned hostile, and then physical.
At some points, she shares, she has even felt scared for her physical safety due to certain men:
The regional label-promotion guy who drove me around to radio stations in his car, the menacing sexual overtures he made to me, and how scared I was, in the middle of nowhere, wondering how I could get out of his car and who would find me if I couldn't.
Still, she writes, she considers her experiences mild by comparison to other women she's spoken to. Cash writes with enthusiasm for the art even as she recalls being told the marketing plan for her first album was to make her seem "more f---able."
"You can call Human Resources about 'sexual harassment," she writes in the Billboard essay. "But who do you call when the behavior in question isn't only tolerated but expected, encouraged, even applauded as part of a male artistic temperament that frames women as accessories without any regard for their experiences?"
That's because the music business operates on such different principles than any other business, she explains:
Only the music business has codified egregious behavior into a marketing plan, sold it to an audience as a vicarious thrill and welded it to a backbeat.
Cash's piece adds to a growing conversation about sexual harassment in the music industry. Real attention began to be focused on country music when the Washington Post profiled Katie Armiger's story in an article titled 'A singer spoke up about sexual harassment in country music. Now she's being sued.' In January 2018, an article in Rolling Stone took a deep look at the issue, and other publications including NPR have Buzzfeed published profiles.
The final paragraphs of Cash's essay offer optimism and perhaps even a way forward: invite the community of women who "know" into a larger collective of people committed to "nourishing creative fire that doesn't incinerate others." It starts with an invitation and perhaps forgiveness, a topic she addresses with nuance during the piece.
Female Trailblazers Who Are Changing Country Music