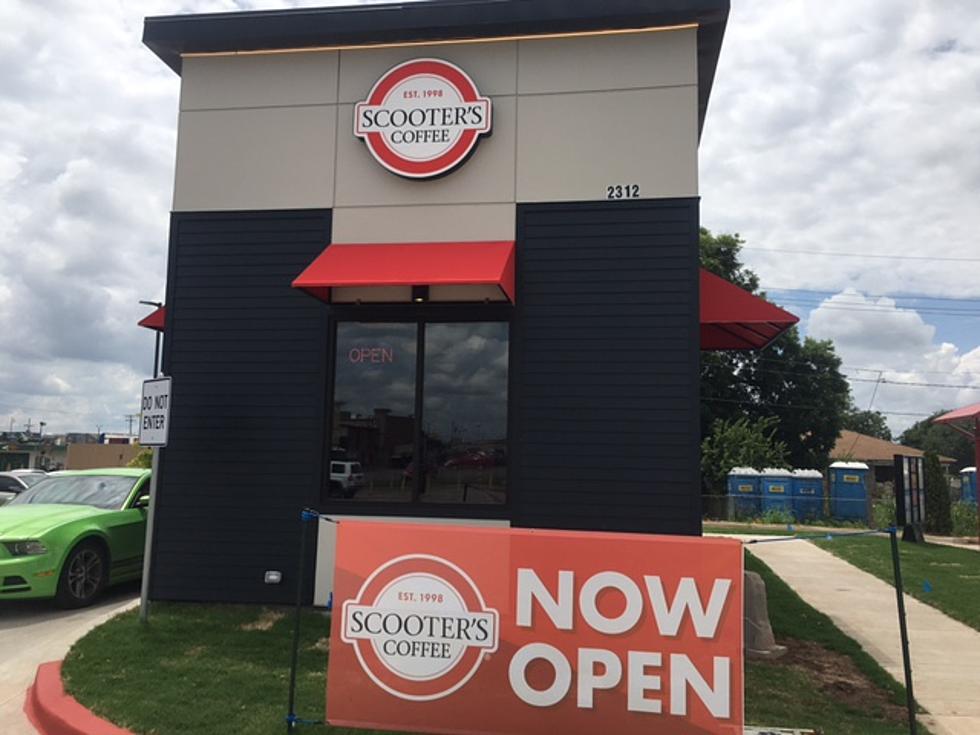 Scooter's Coffee in Lawton is Now Open!
TSM Lawton: Critter
I guess I should be paying better attention. I've drove past it a few times over the past several weeks and missed it somehow. The ALL NEW Scooter's Coffee is open in Lawton! They're located on, or near the corner of Gore Blvd. and Sheridan Road. It's right next to Murphy Express gas station and close to C.D. Connection at 2312 W. Gore Blvd. I pulled through the drive thru earlier today to give it a try and it's amazing! They have a huge selection of hot and iced drinks, not just coffee. They also have a great menu of eats and treats too.
I've seen Scooter's Coffee in Norman, Oklahoma City and in Texas, the Metro-plex area. and now we have one right here in Lawton, Fort Sill. Scooter's Coffee has an impressive line up of drinks and snacks, it's great to have them in town and right down the street from the studios. They have hot drinks, iced drinks, blenders, smoothies, teas, breakfast sandwiches and burritos, cookies, muffins and all kinds of other great stuff. Check out their menu here, it'll definitely get your mouth watering and your taste buds excited!
I'm more of a purest when it comes to coffee. I'm not a huge fan of all the crazy flavors and combos, I'm more of a straight black kind of guy. I can tell you they have a great cup of coffee at Scooter's and it pairs really well with all their breakfast items too. I'll definitely be going back and look forward to trying other drinks and food. They really have it all and no matter what kind of coffee you're into, they'll have it. Even if you're not a coffee drinker or fan they have all kinds of other options for you. Pull in and give it try I think you'll really like it. Visit their official website for all the drink and food menus.
What Are the Signature Drinks From Every State?