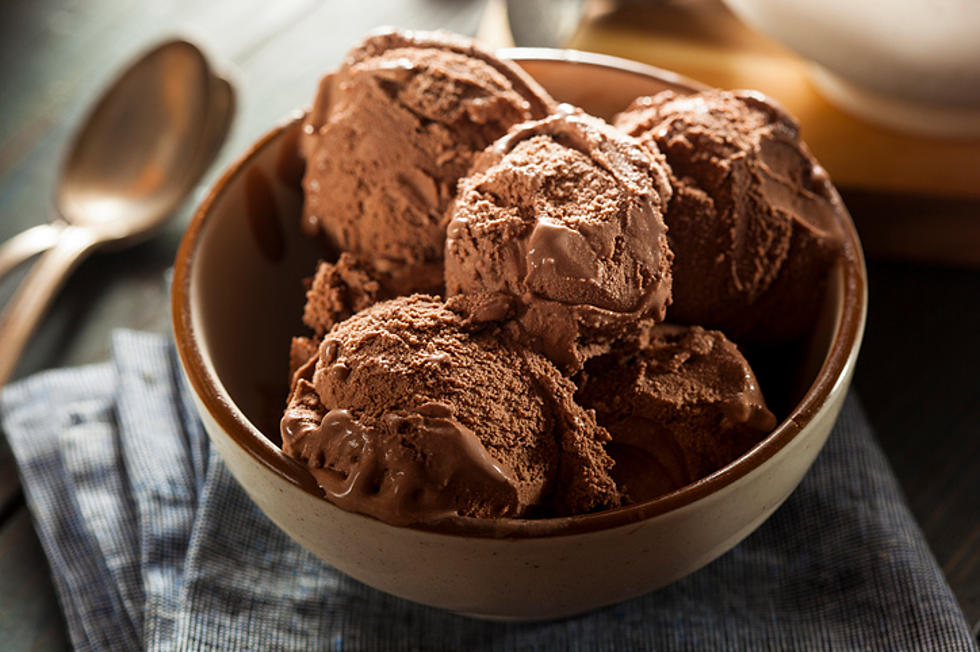 Oklahoma Gets New Blue Bell Ice Cream Flavor But It's Only Available For a Limited Time
bhofack2
It's only available for a limited time, so hurry. Blue Bell Ice Cream just released a new flavor for summer 2023. You'll find it in the freezer of your favorite grocery store, or wherever you buy Blue Bell Ice Cream.
BLUE BELL'S NEW FLAVOR "JAVA JOLT" IS ONLY AVAILABLE FOR A LIMITED TIME
If you're a fan of coffee and chocolate you're going to love the new Blue Bell Ice Cream flavor "Java Jolt." It combines their delicious coffee ice cream with dark chocolate-flavored chunks and a coffee fudge swirl.
This will be the second or third new flavor that Blue Bell Ice Cream has introduced for summer 2023. Last month they launched the new Dr. Pepper Float flavor. If you haven't tried it yet you're missing out, it's epic.
It sounds like both flavors, Java Jolt and Dr. Pepper Float will only be out for a limited time. Don't miss out, head to the freezer of your favorite Oklahoma grocery store or wherever you buy Blue Bell to get yours today.
I'm hoping that due to the popularity of the new flavors, they'll end up being a part of Blue Bell's permanent product lineup. But if I were you I wouldn't take any chances, get them while you can before they're gone.
Stay up to date with all things Blue Bell and all their new flavors and products by visiting the official website here. You can also check them out on their Facebook page here for updates and details. I'm off to the store.
Oklahoma Father's Day Gift Guide
Whatever you do don't forget about dear old Dad this Father's Day. So what are you giving Dad this year? If you're struggling to find the right gift, we're here for you. This year why not take a break from all the usual stuff and get Dad something he'll actually use and appreciate? Check out the Father's Day gift guide below. Whatever you give him, especially if it's off the list, it's sure to bring a smile to Dad's face on Father's Day.
Oklahoma's Best 4th of July Celebrations
There's nothing like celebrating America's independence in the heartland, and Oklahoma practically overflows with patriotism across the state. While most towns have their own celebrations, some are larger than others. Since it would be hard to catch all of them in one day, they're spread out a bit over two and a half weeks, pick one or more and let your American flag fly.
Five epic & unusual Oklahoma Airbnbs you should check out
Take a break from the boring and ordinary and make your next overnight stay more spectacular and memorable. These rentals are a lot more than just a place to stay, all of them could easily be a vacation destination and experience all on their own! If you're planning a staycation or vacation in Oklahoma you should definitely check out these epic and unusual
Airbnb
rentals versus booking just a plain old room at a hotel or motel. You could make your accommodations a part of the experience itself by staying at any of these amazing places in the Sooner State.
Scroll through the photo gallery below to check them out.
16 Unbelievable Sights to Behold in Oklahoma
Long thought of as just a 'fly-over' state, there's a ton of unbelievable destinations in Oklahoma that America is missing out on.