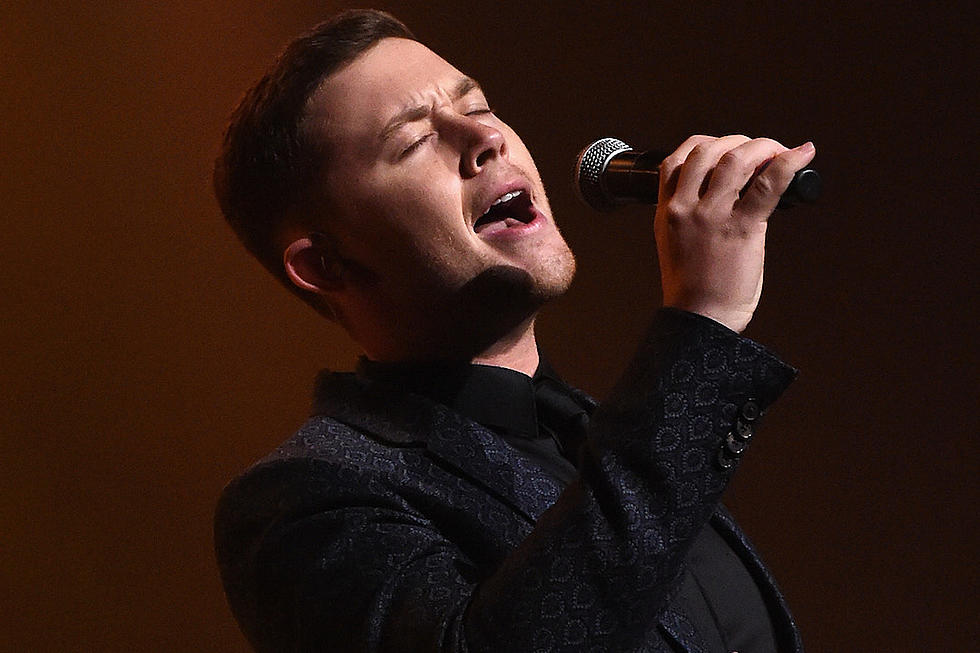 Scotty McCreery Takes Us Back With Classic Country Medley at the Opry [Watch]
Rick Diamond, Getty Images
Scotty McCreery loves the classics, and he paid tribute to a load of his idols with a seamless medley of classic tunes from artists like Conway Twitty, Alan Jackson, Randy Travis, John Michael Montgomery, and of course, Johnny Cash at the Grand Ole Opry recently.
The video above shows McCreery performing with a swaggering confidence — something he's really come into his own with over the years since he graced the stage alongside Lauren Alaina as a teen on American Idol. Beginning with Twitty's "Hello Darlin'," he nails the vocals, of course, and saunters around stage as he delivers the lyrics, then moving into a peppier tune, Travis's "Forever and Ever Amen."
He rolls through "Folsom Prison Blues" and Jackson's "Chattahoochee" before wrapping up with Montgomery's fast-talking toe tapper, "Sold." See the full performance above.
When he's not performing on country's most famous stage, McCreery is making wedding plans. The artist recently got engaged to girlfriend Gabi Dugal, proposing in the scenic hills of North Carolina.
"I've been planning this moment for so long that it feels surreal for it to have finally happened," he says. "Gabi is the perfect girl and my true love, and I cannot wait to begin building our life together as husband and wife."
Adding to his list of life changes, McCreery also recently changed record labels, signing with Triple Tigers Records. Before that, he was independently promoting his tune "Five More Minutes." Prior to his stint as an indie artist, he was signed to UMG Nashville.
Scotty McCreery Reveals How "Five More Minutes" Touched His Father
10 Best Country Songs of 2017 So Far